We Are the Experts of Edmonton Flat Roofing
Innovative Flat Roofing Solutions
Ainscow & McCormick Roofing Ltd. are your local Edmonton experts in flat roofing. Our team of roofing contractors and specialists have more than 200 years of collective trade experience, and are a large part of why many Albertans have found A&M Roofing to be their preferred choice for torch-on and asphalt roof installations. We complete a variety of flat and low-sloped roofing projects, including:
Upgraded built-up roofs
2 Ply SBS Membrane roofs
Inverted roofs
TPO and PVC roofs
EPDM roofs
Liquid membrane roofs
Green Vegetated roofs
Solar reflective roofs (reducing the urban heat island effect)
JSM Standing seam metal roofs
Natural and man-made slate roofs
Concrete and clay tile roofs
Asphalt shingle roofs
Intelligent membrane roofs
Call us today to speak to one of our representatives and get your free estimate!
OUR EDMONTON FLAT  ROOFING CONTRACTORS WILL GET THE JOB DONE
Here at A&M Roofing, we take pride in our experience and professionalism as local roofers. We have decades of knowledge in roofing and maintenance. Our contractors and experts have extensive experience helping property managers and owners with their roofing needs on top of their commercial, industrial, residential, and flat-roofed buildings.
We are committed to building lasting relationships with our clients by ensuring that our workers are punctual, highly trained, and experienced. We are dedicated to safety by ensuring that our employees are trained in the latest industry safety standards, and provided with the latest safety equipment.
Our contractors offer the following services for commercial and industrial properties:
New construction
Reroofing
White roofing system installations
Water and damp proofing
Foundation sealing
Inspecting Your Flat Roof For Repairs, Maintenance, or Replacement
There are many reasons why you might find yourself in need of repairs, regular maintenance, or even a total replacement of your flat roof. Here are some indicators to help you know when it is time to call us for your routine flat roofing maintenance inspection:
Ponding after heavy rainfall or snowfall. Ponding is when large standing pools of water begin to form in the crevices of your roof. The pressure created by ponding in your flat roof can lead to cracks and additional water damage. Contact our team of Edmonton roofers if you notice that ponding is occurring, or if you are beginning to see persistent leaks inside your building.
Cracks, Blisters, and Dents. If you notice that your roofing surface or sides are developing noticeable cracks, or are blistering from the heat or cold, then it's time to replace your roof. Keep a lookout for dents after cases of extreme weather, as this may cause further damage. Contact us to have one of our Edmonton roofers come take a look at your flat roof and receive a free quote.
High Energy Bills. If you've outfitted your flat roof with solar reflective paint, then you probably did it to insulate your building as a cost-efficient and eco-friendly alternative to standard paint. However, when a flat roof has become too old or has been damaged, it will no longer be able to properly insulate your building, which can cause an increase in overall energy costs. To correct this, parts of your flat roof, or even your entire flat roofing system, may need to be replaced. Be sure to contact our Edmonton-based roofers to see how we can best help you keep those energy bills low!
Inspections by well-trained and professional roofers are vital to ensuring the longevity and use of your residential or commercial flat roof. By maintaining a regular schedule of routine surveys of your flat roof, the contractors of A&M Roofing will be able to provide you with proper estimates and catch minor damages before they become too costly. We want our clients to make the most out of their commercial or residential flat roofs.
Call us today to get your flat roofing upkeep or repairs done!

Schedule
Contact one of our roofing experts and schedule an appointment to discuss and find a solution to your flat roofing needs.
Consultation
Our experts will take a look at your flat roofing and determine the best course of action, whether it is through maintenance or repair.
Estimate
Our specialists will give you an estimate of the total cost of your flat roofing project.
Delivery
We will deliver our services in a timely and efficient manner, while ensuring a high-quality and safe installation process.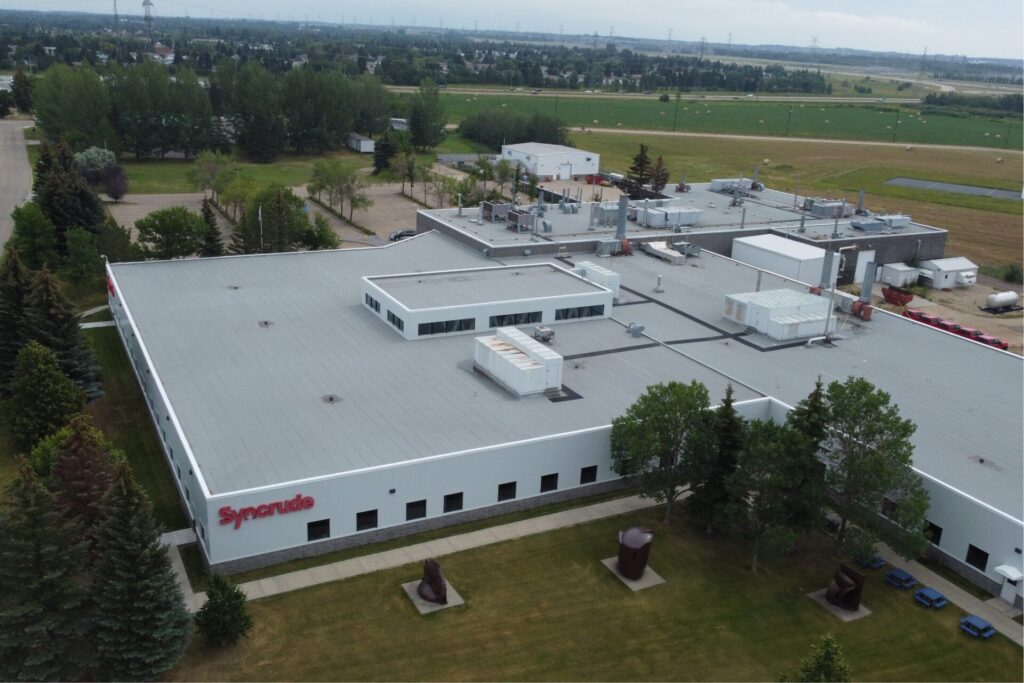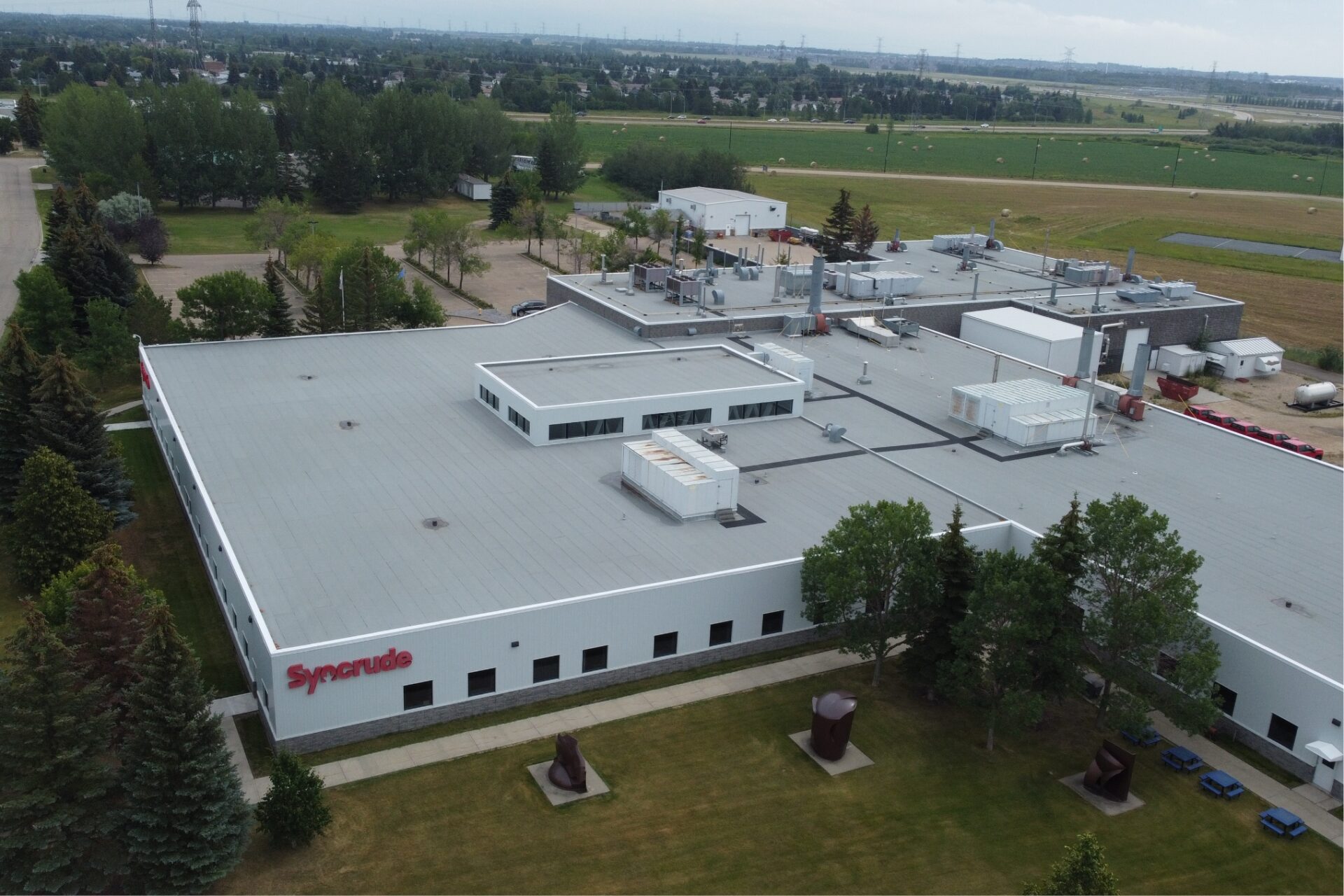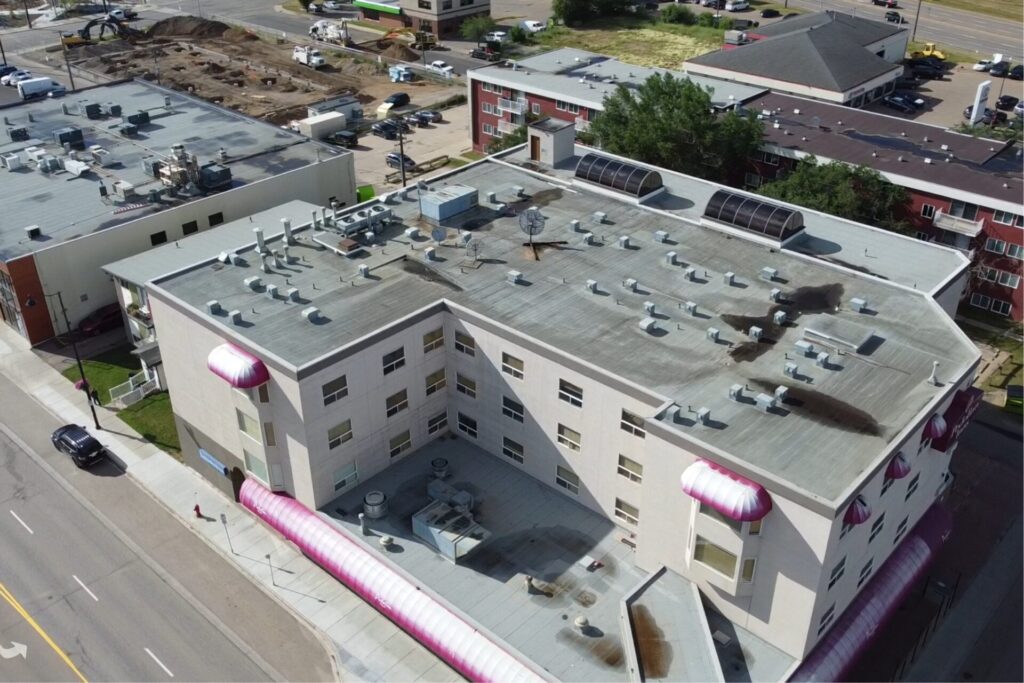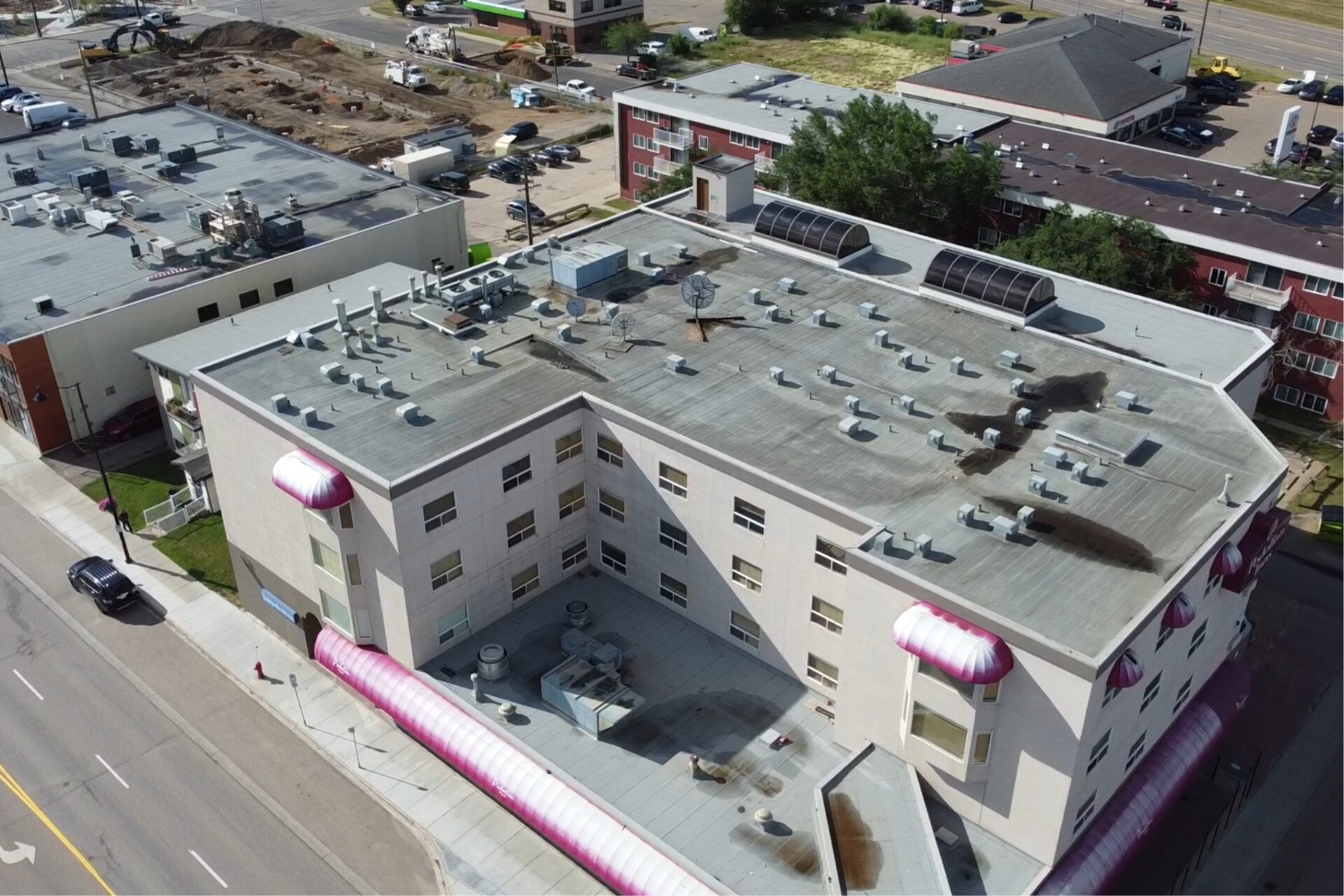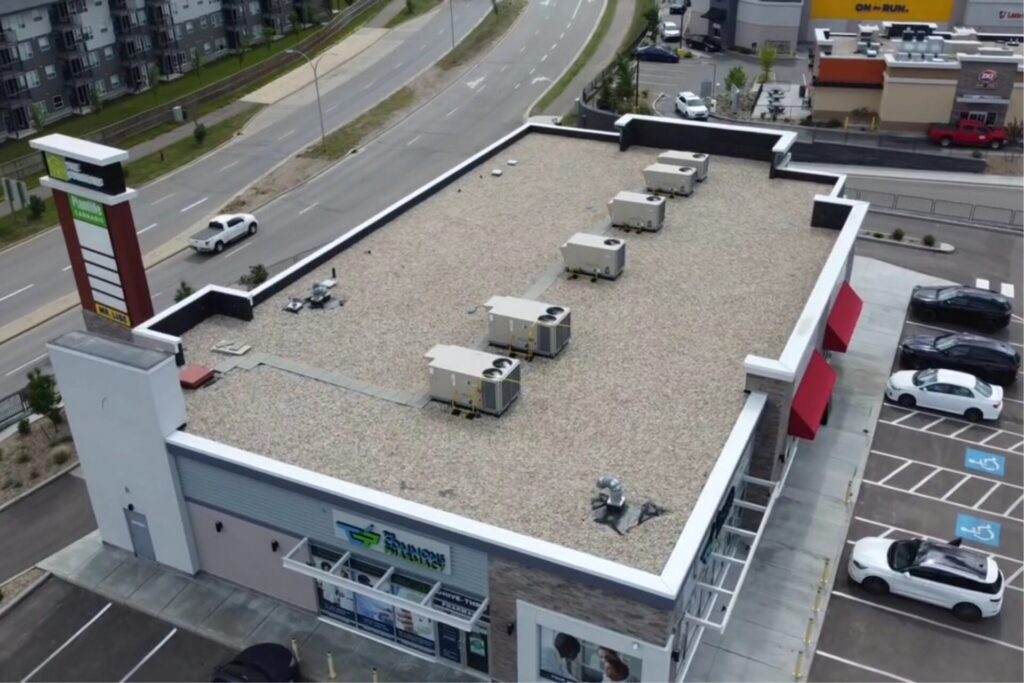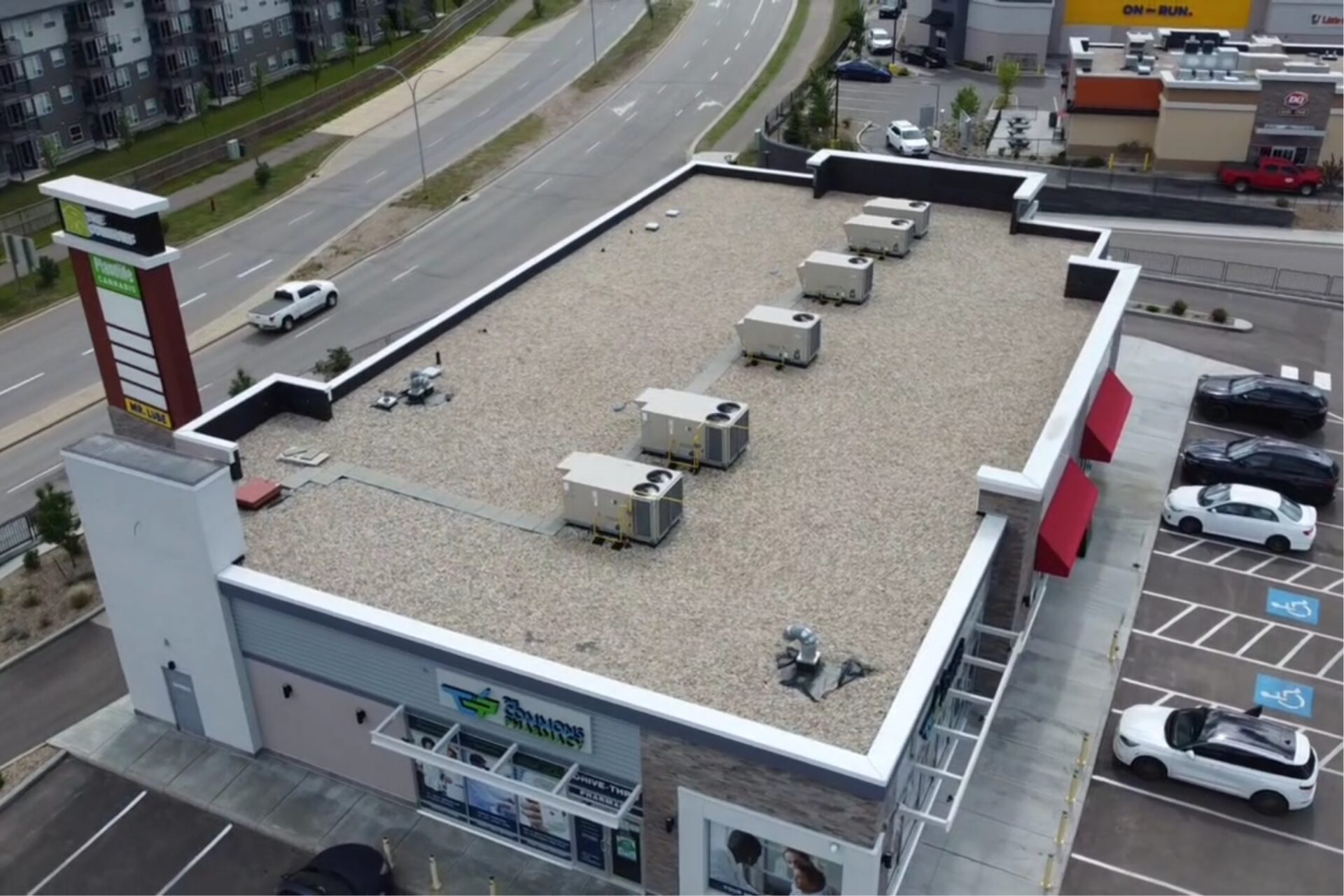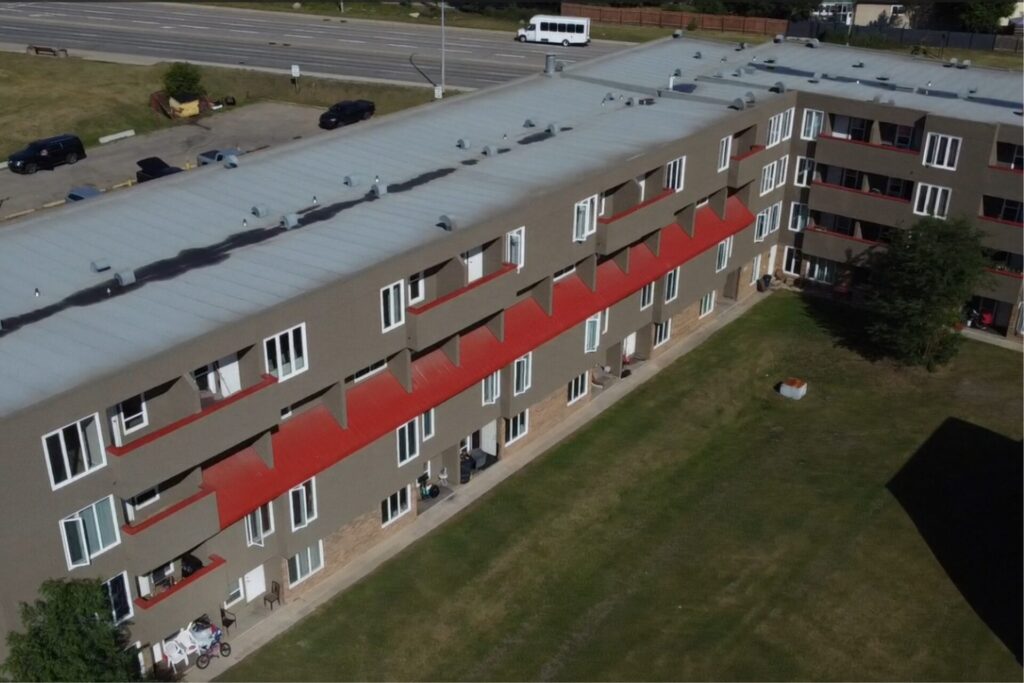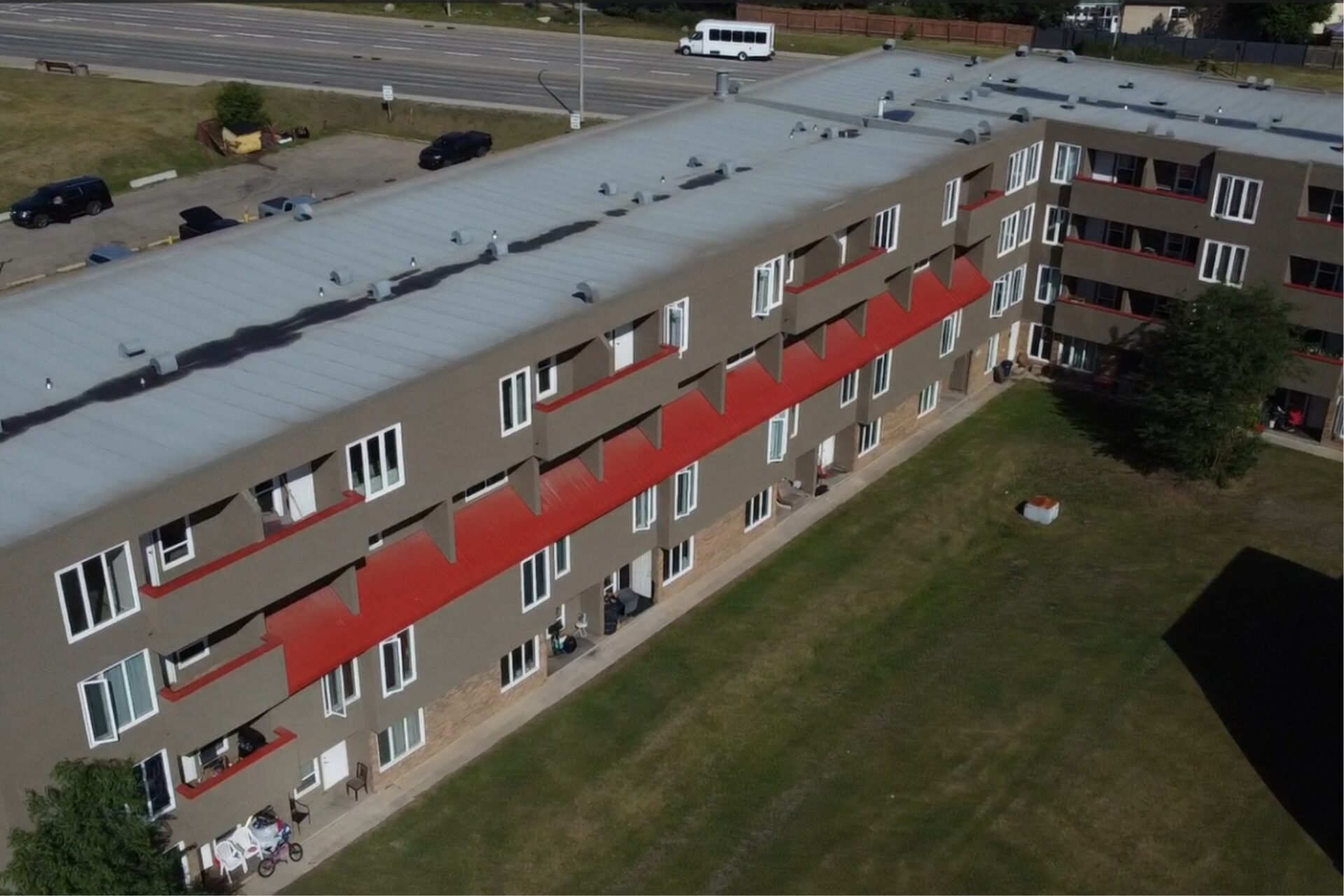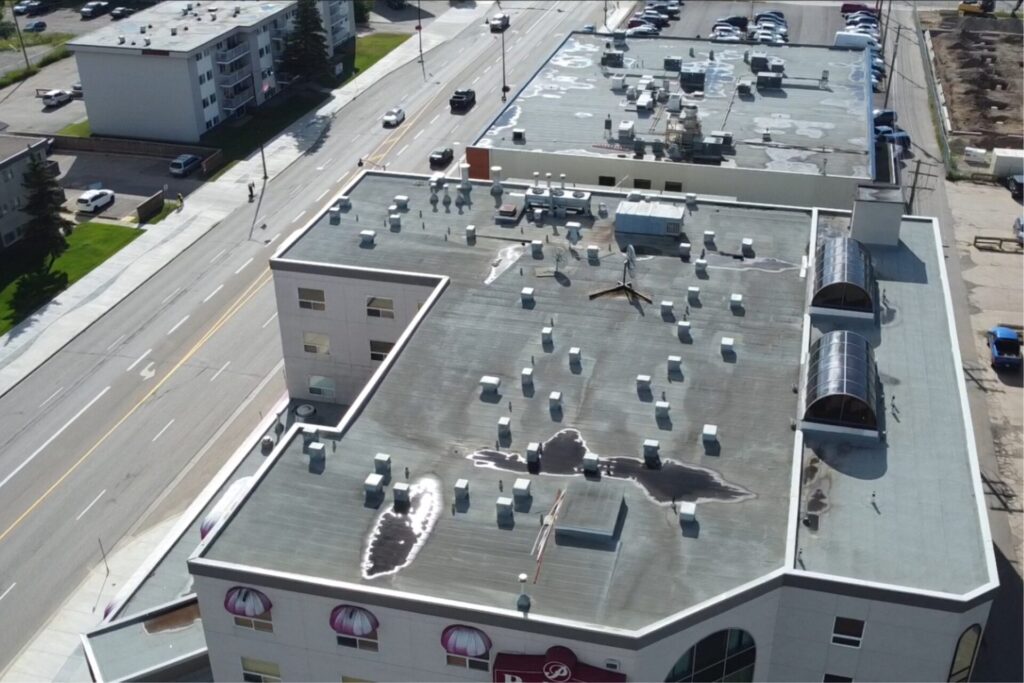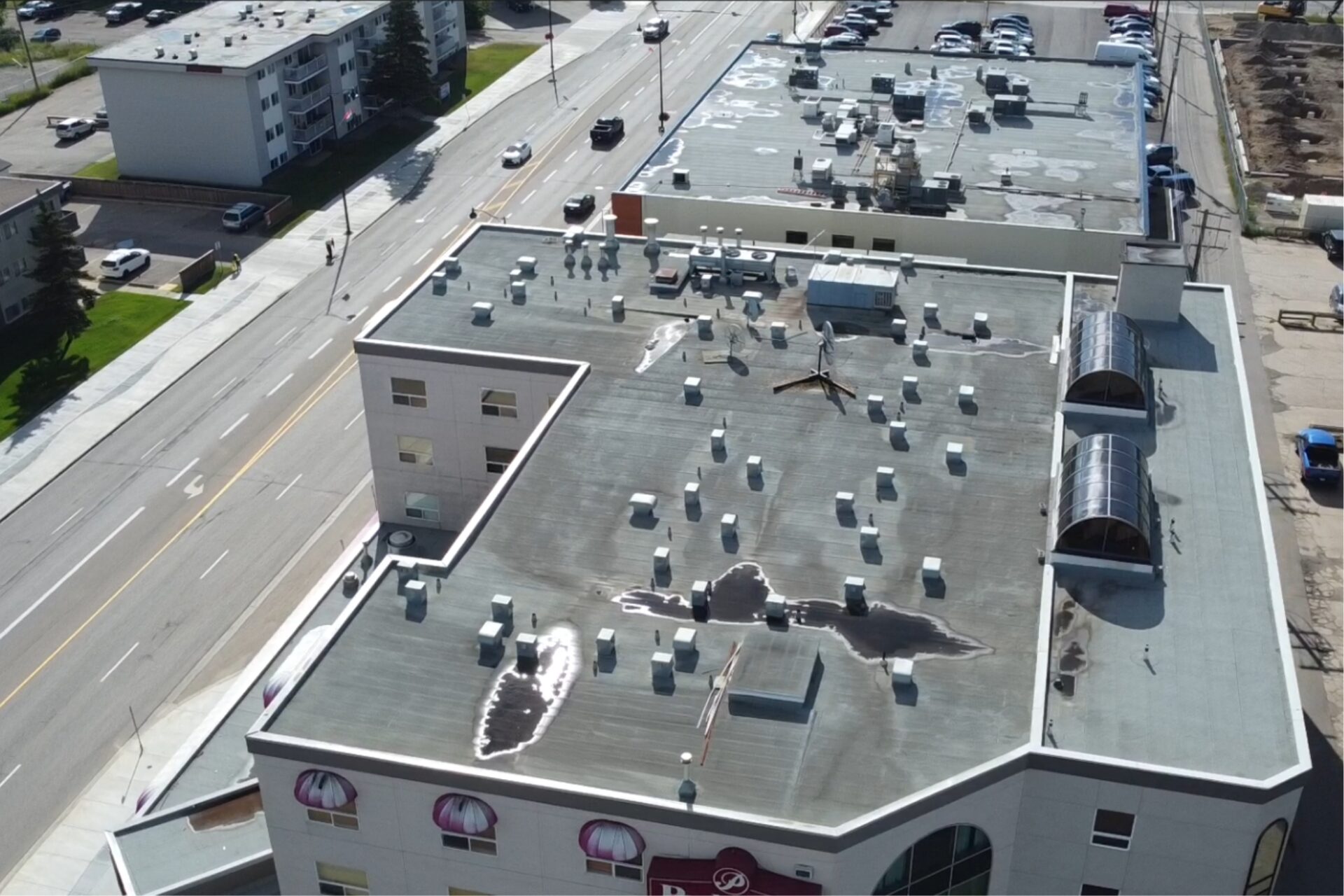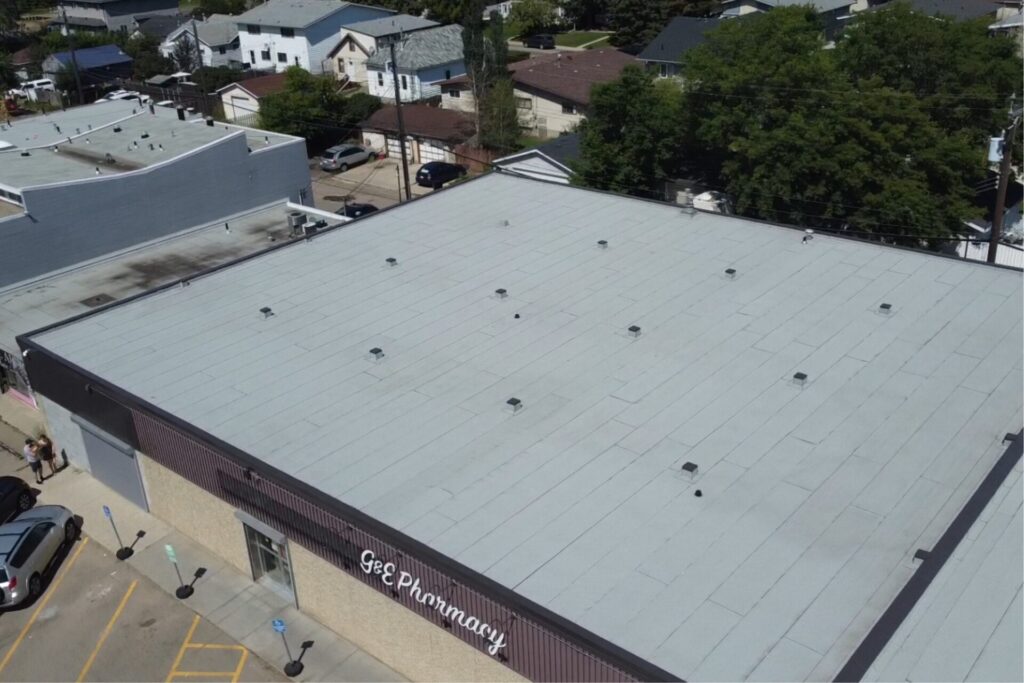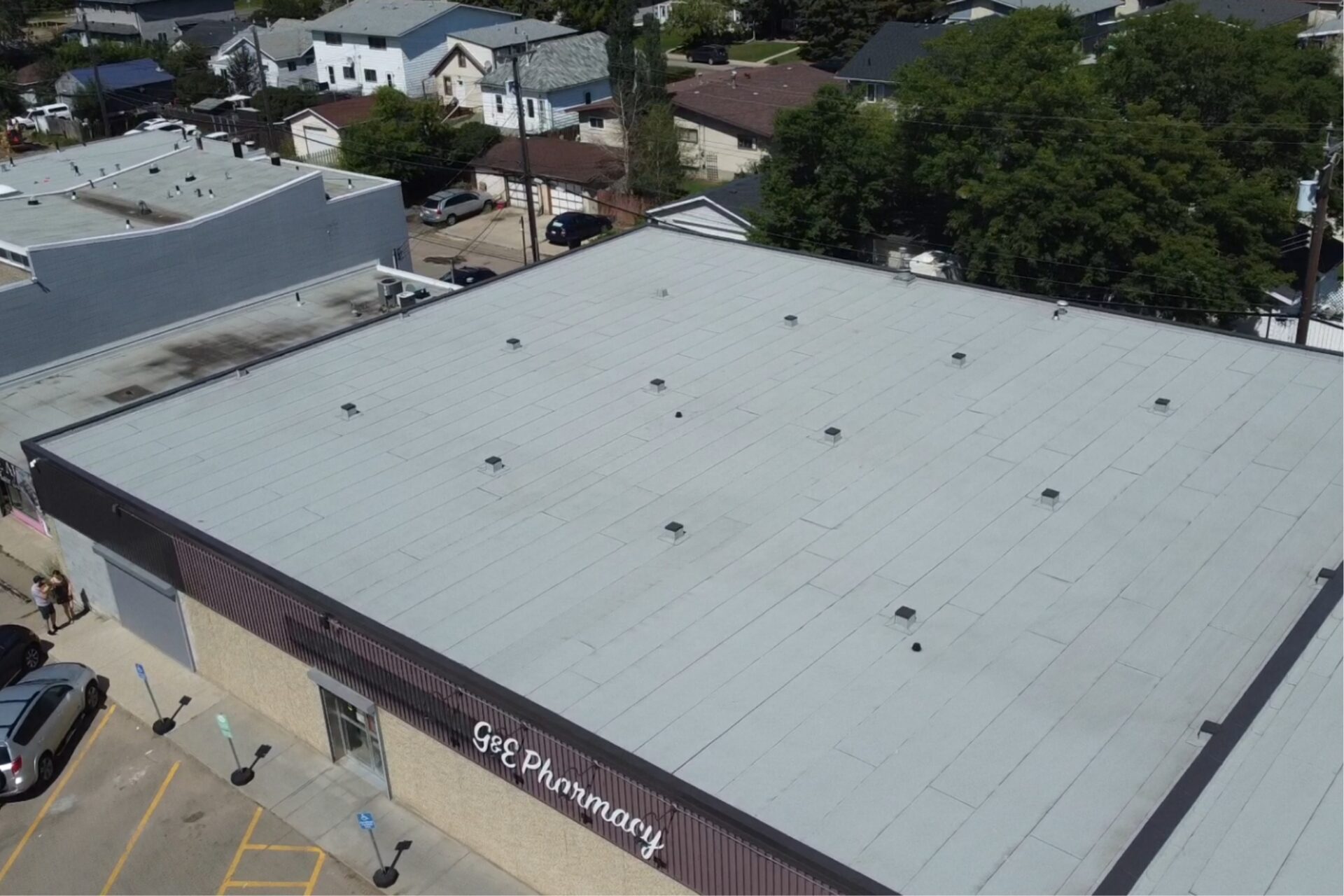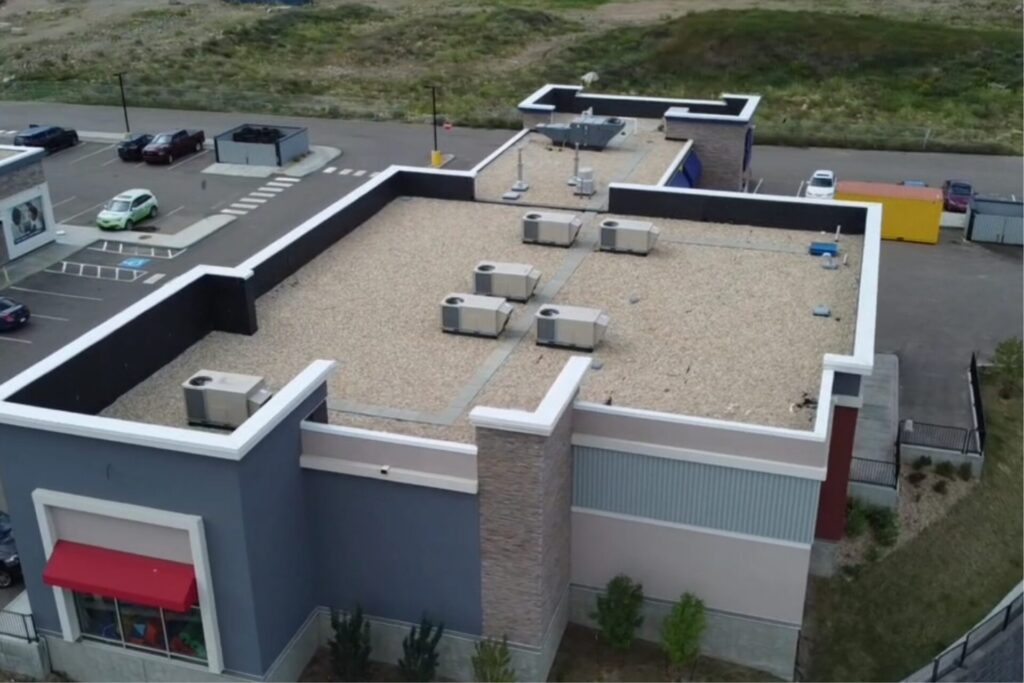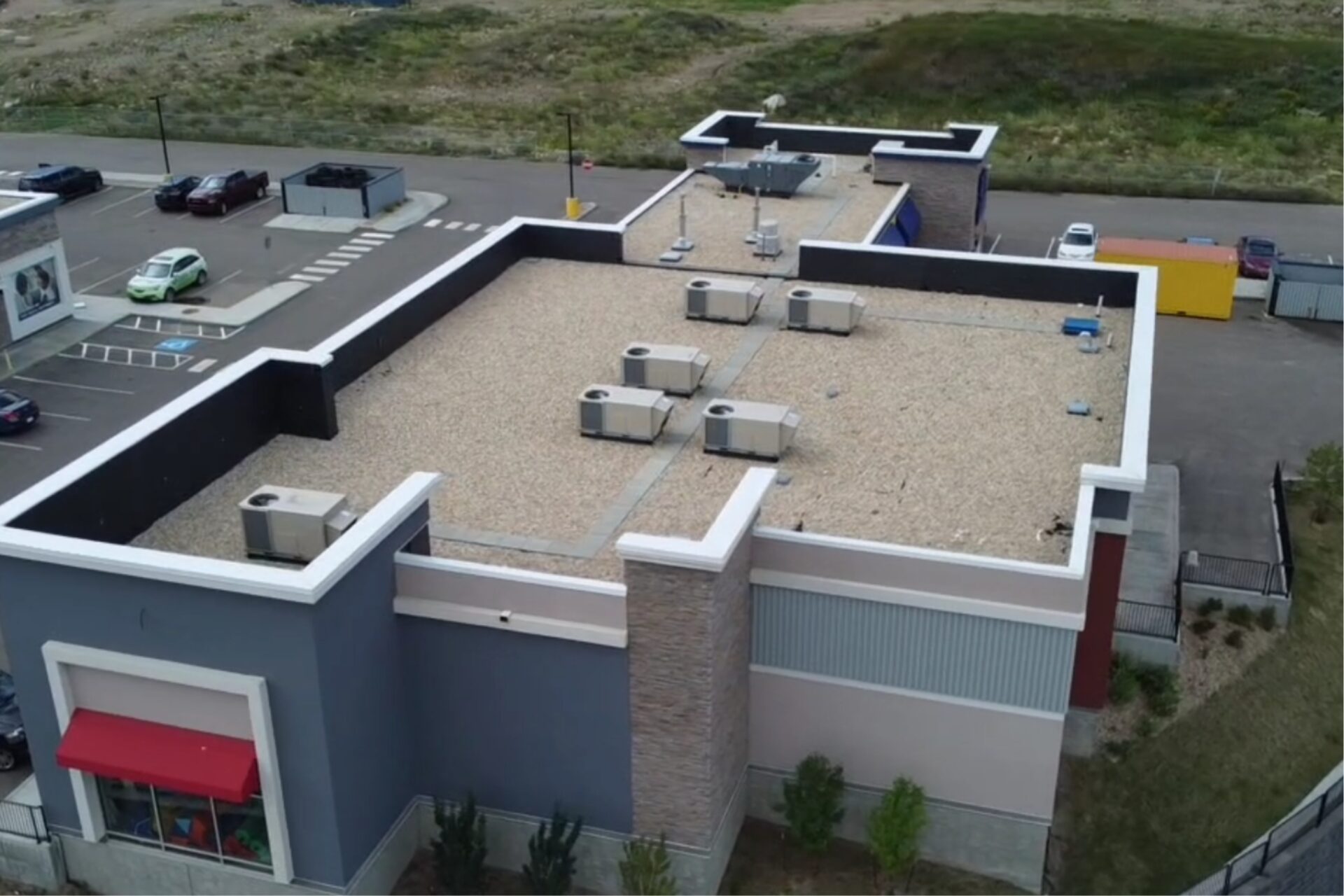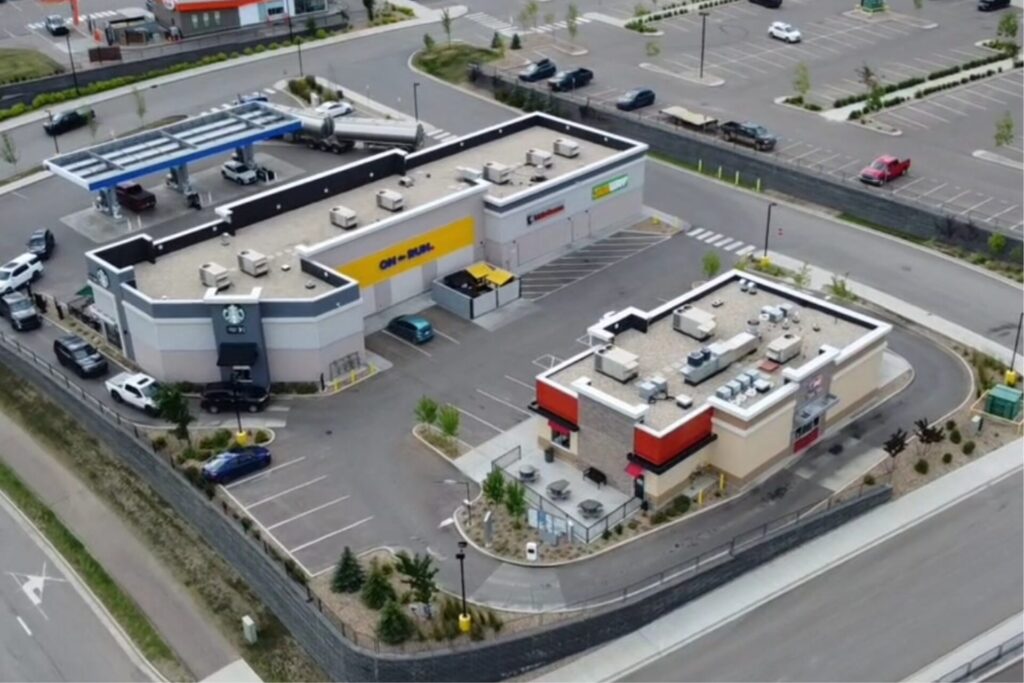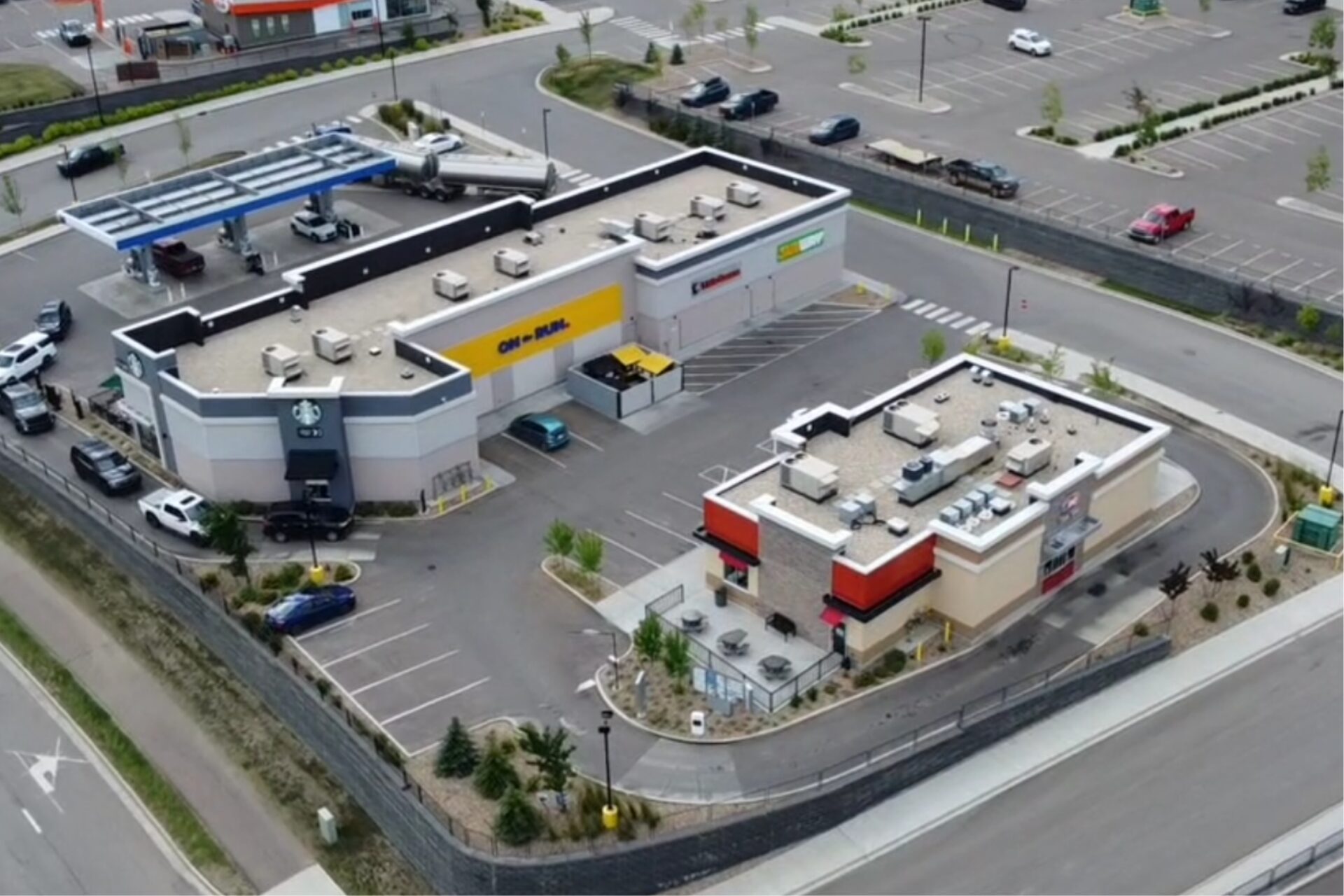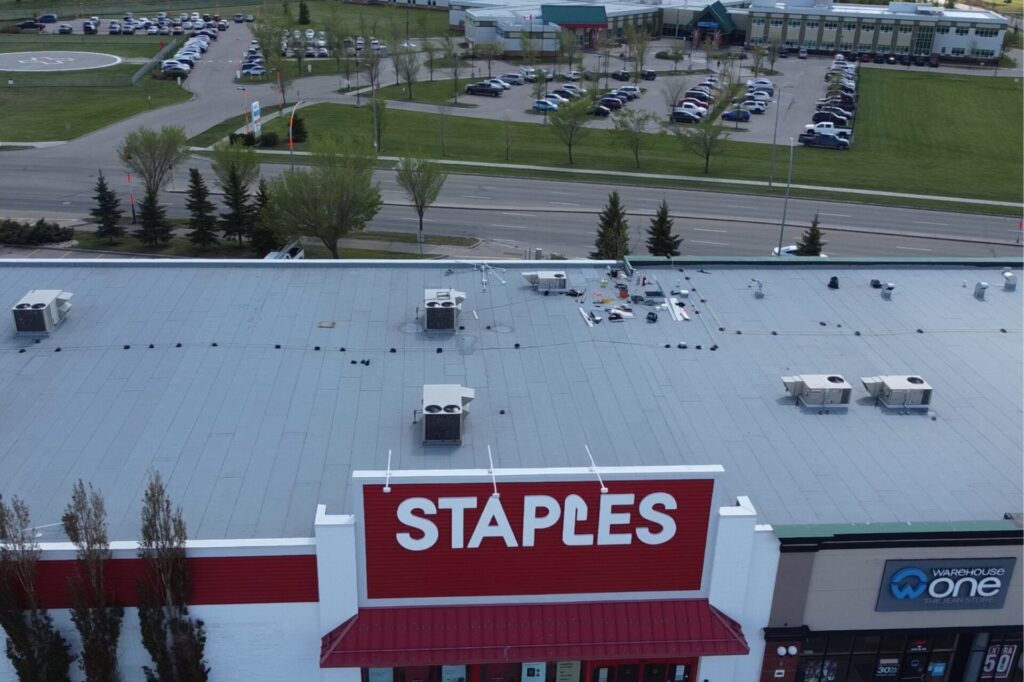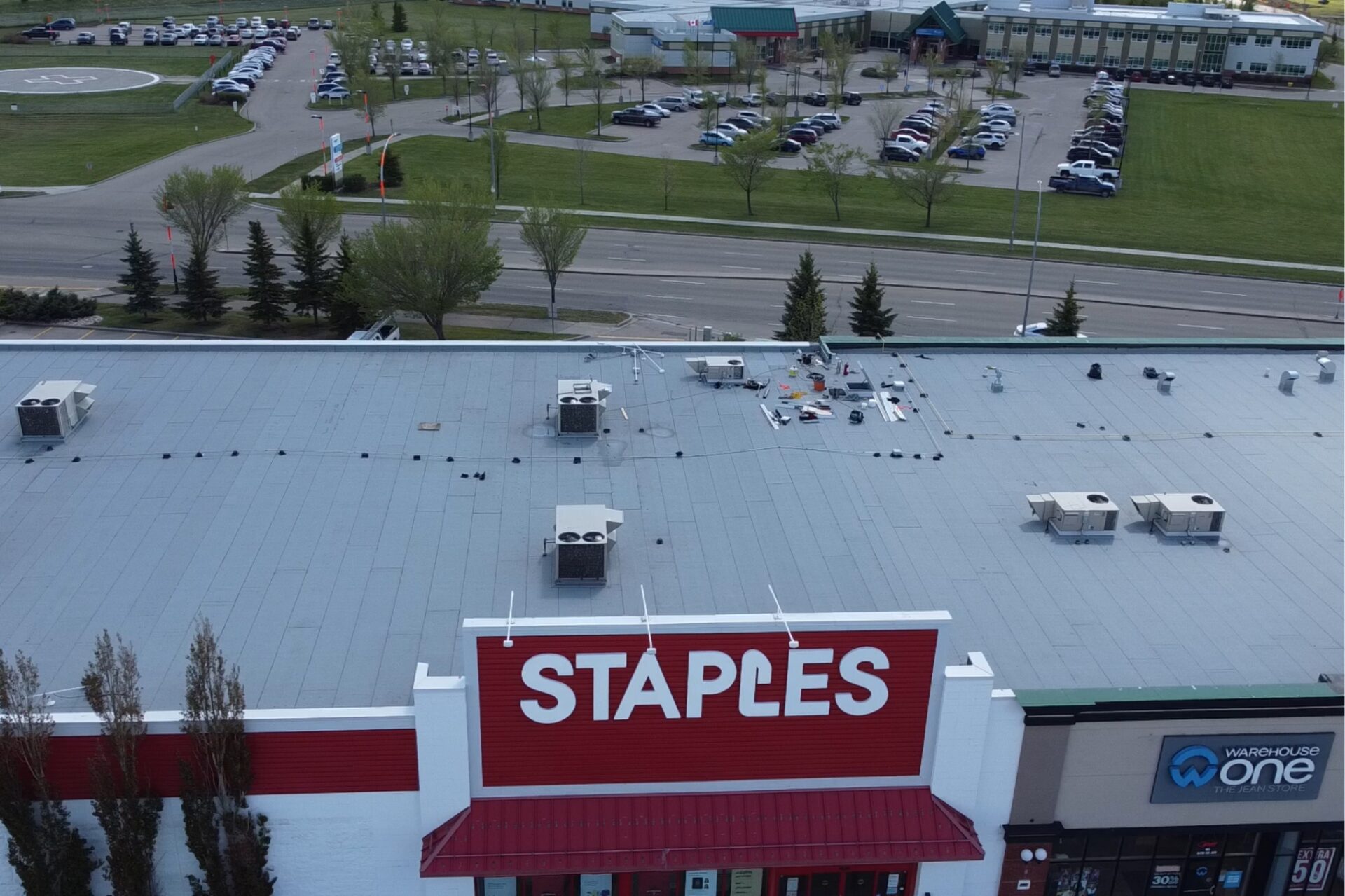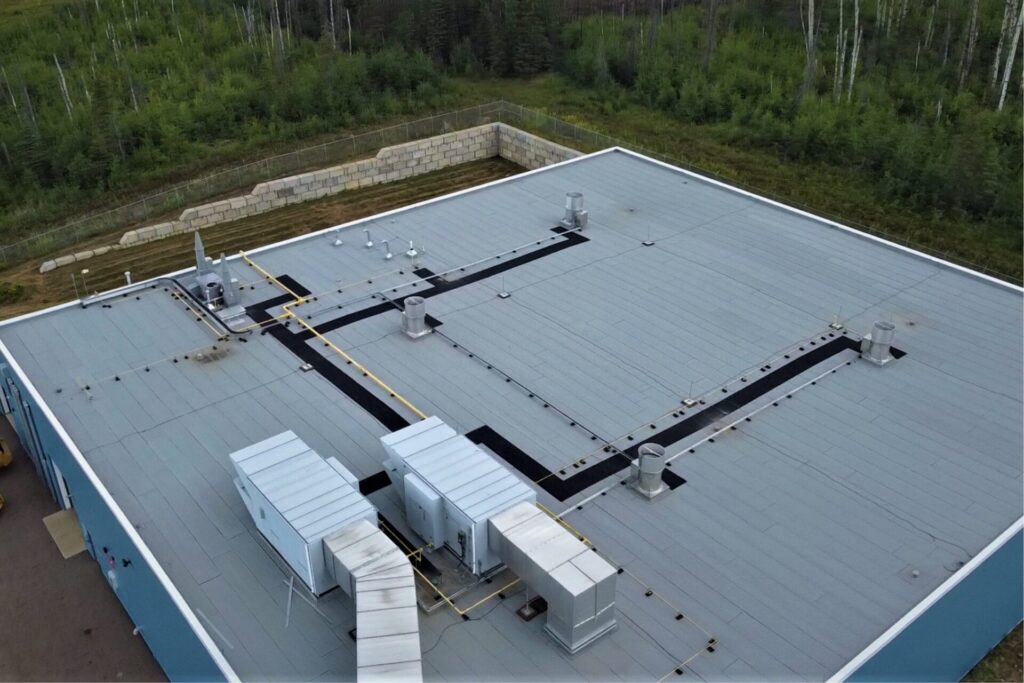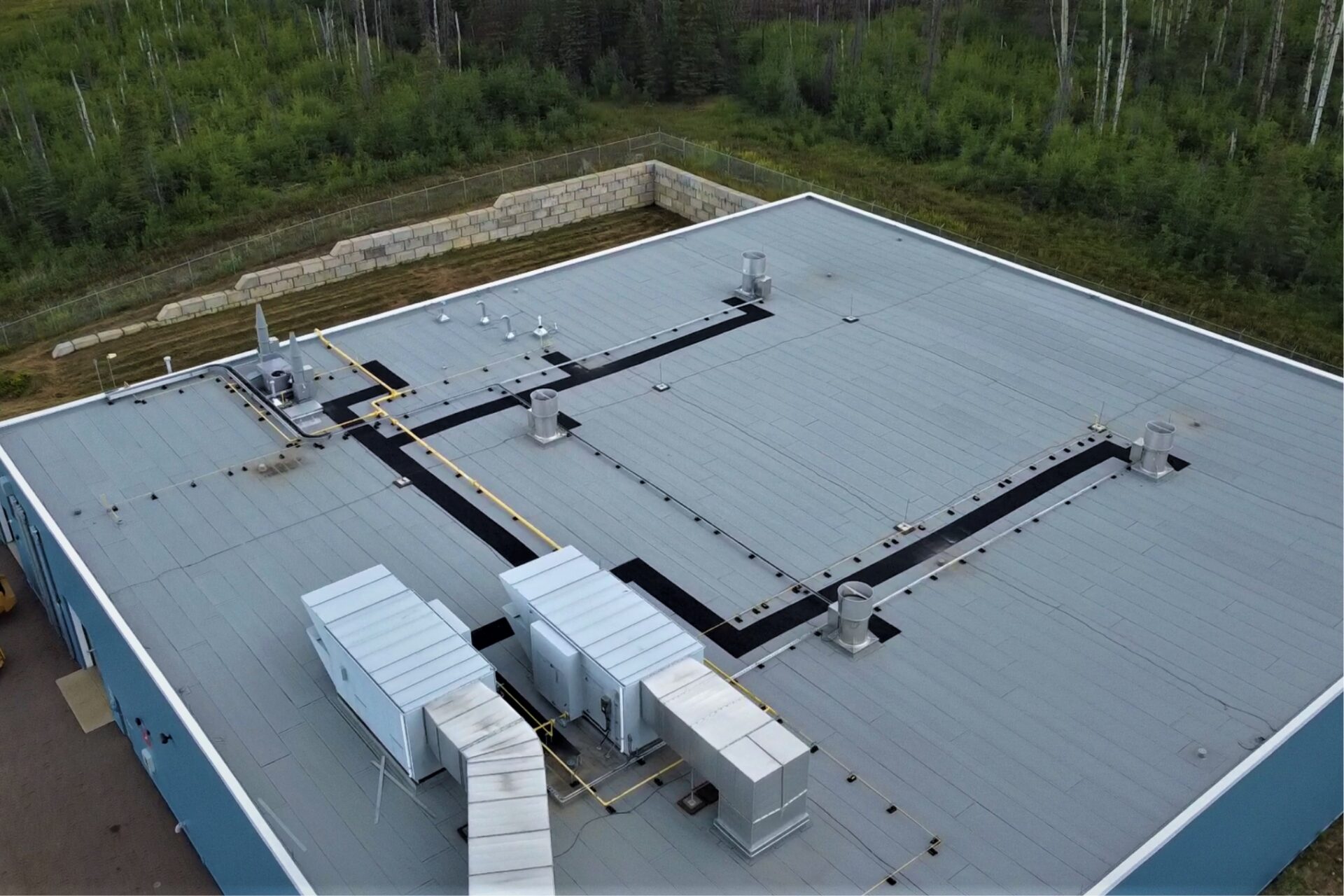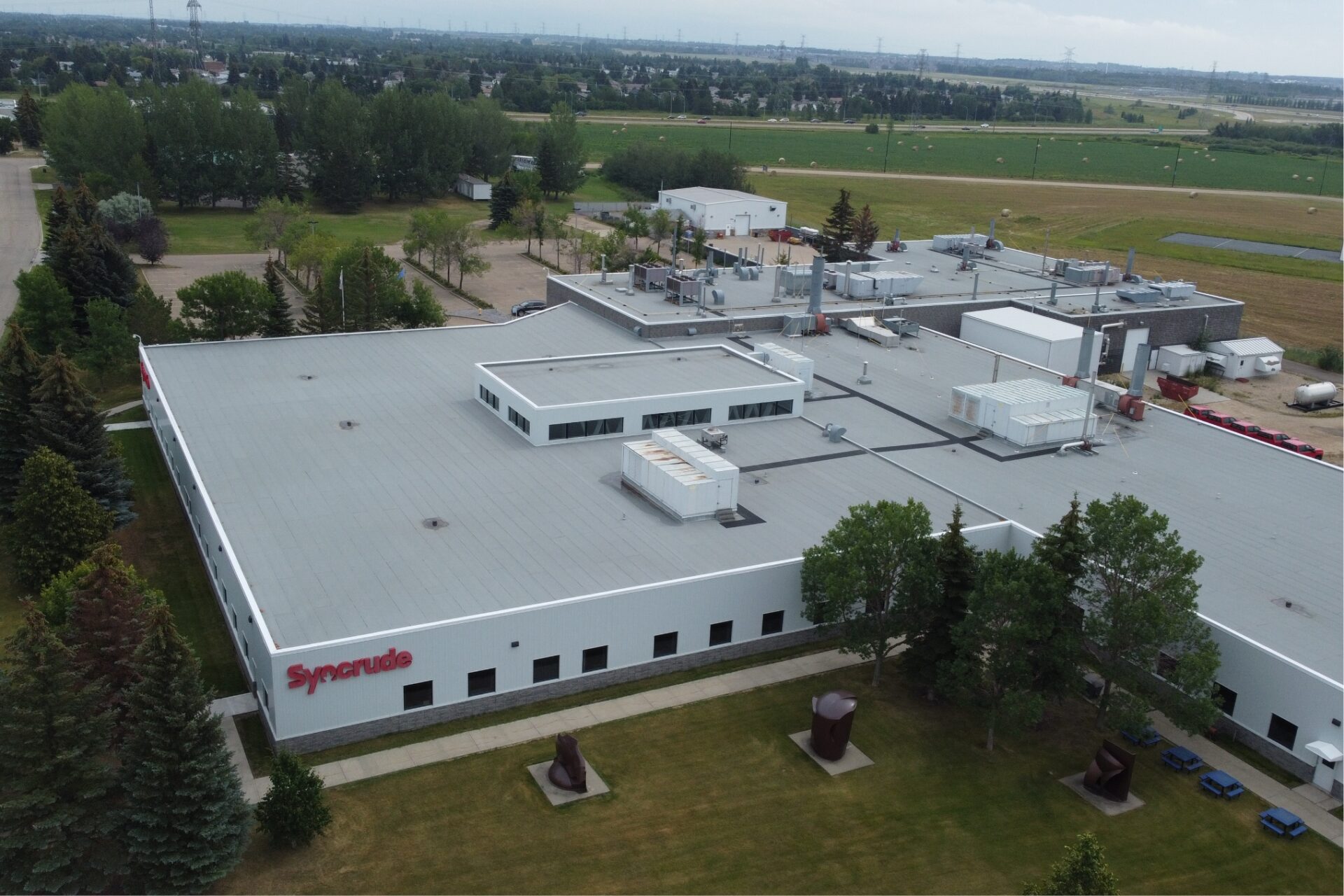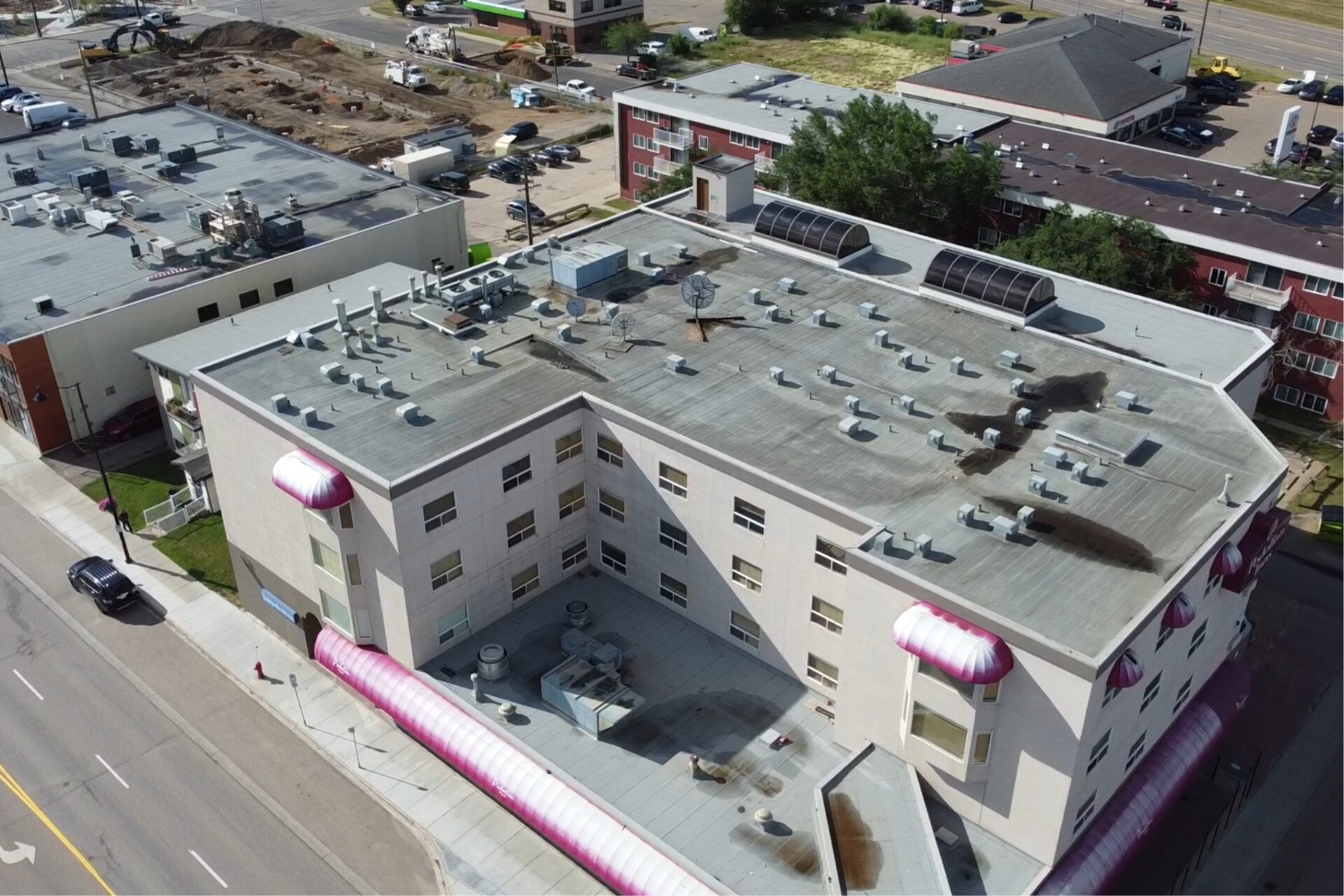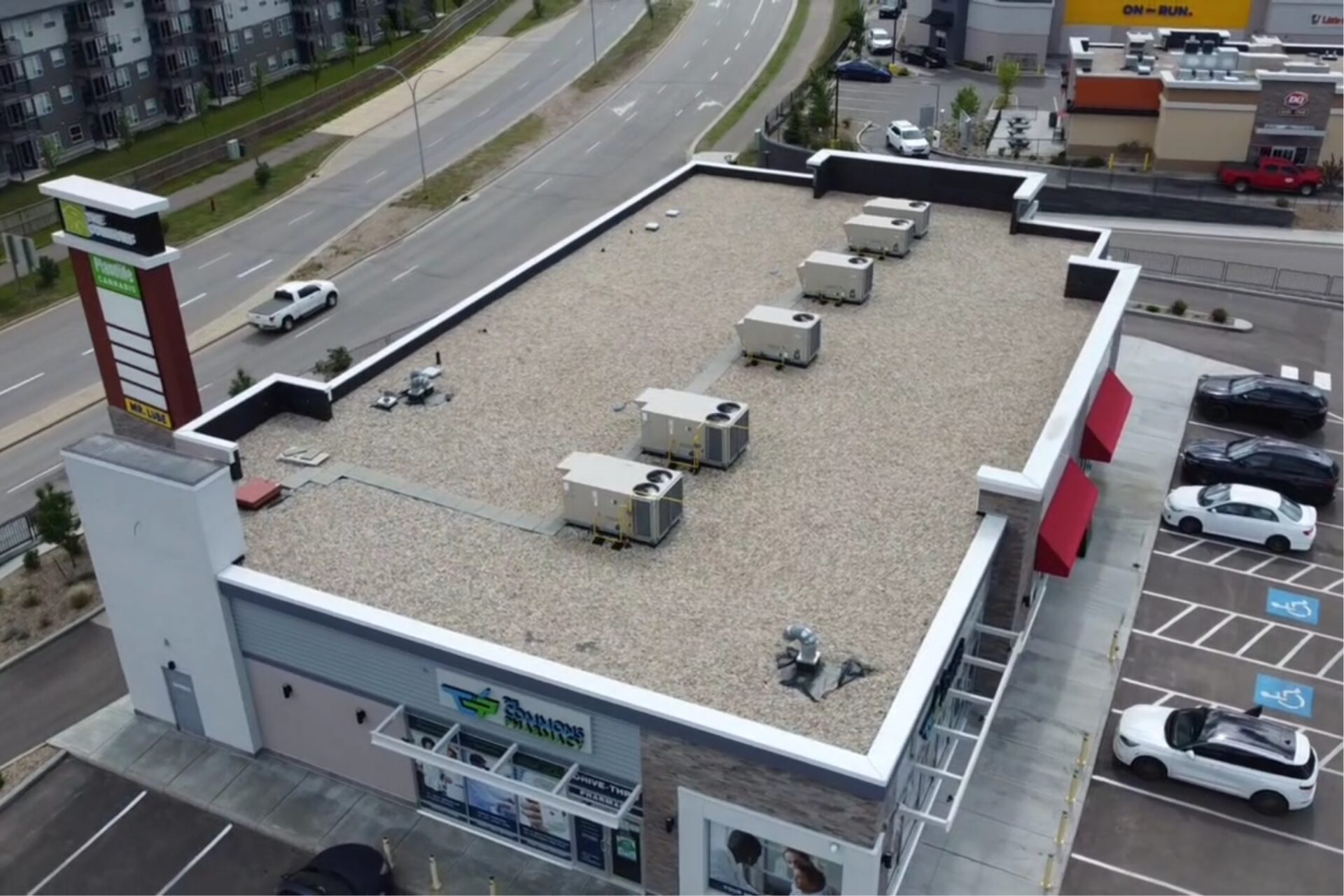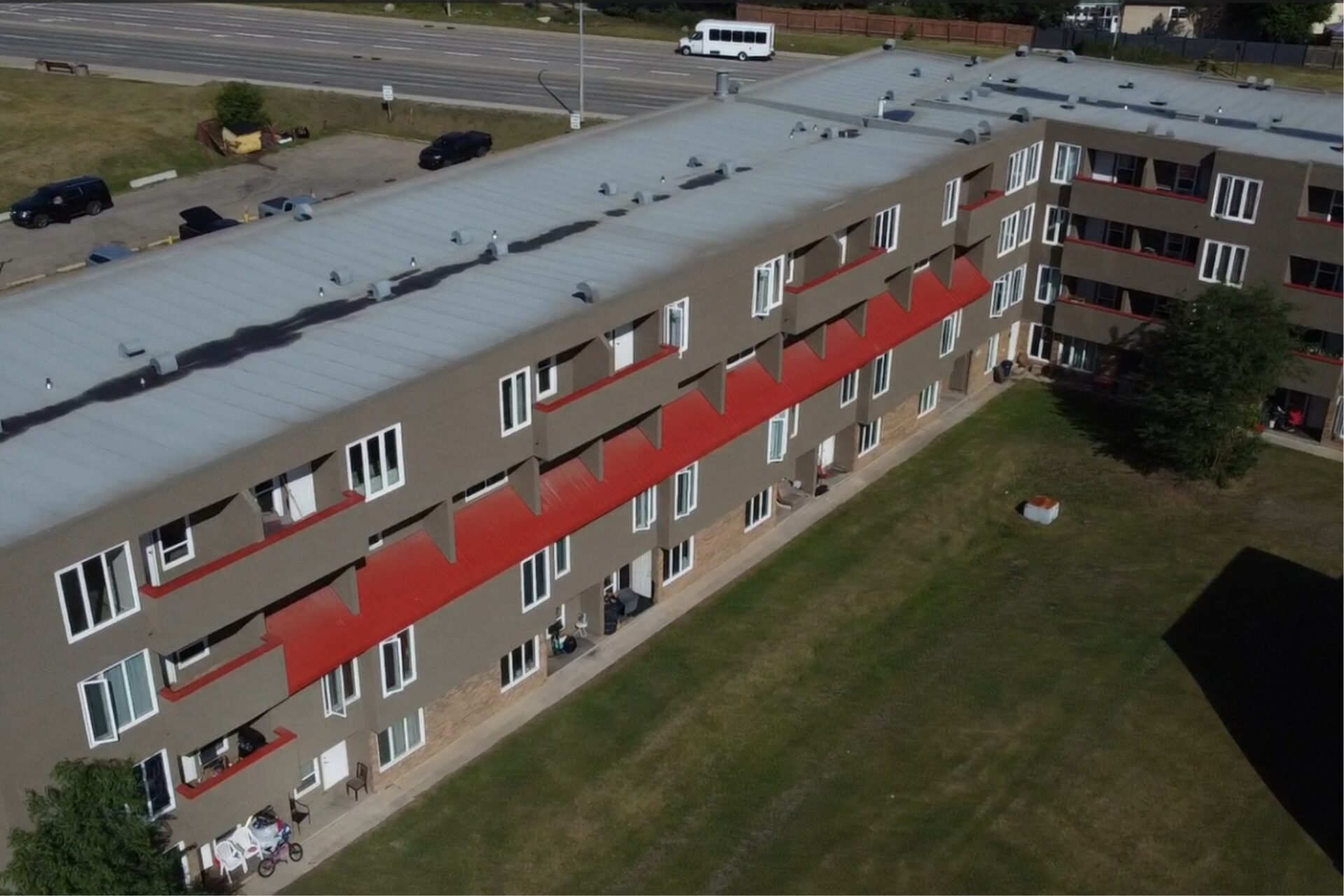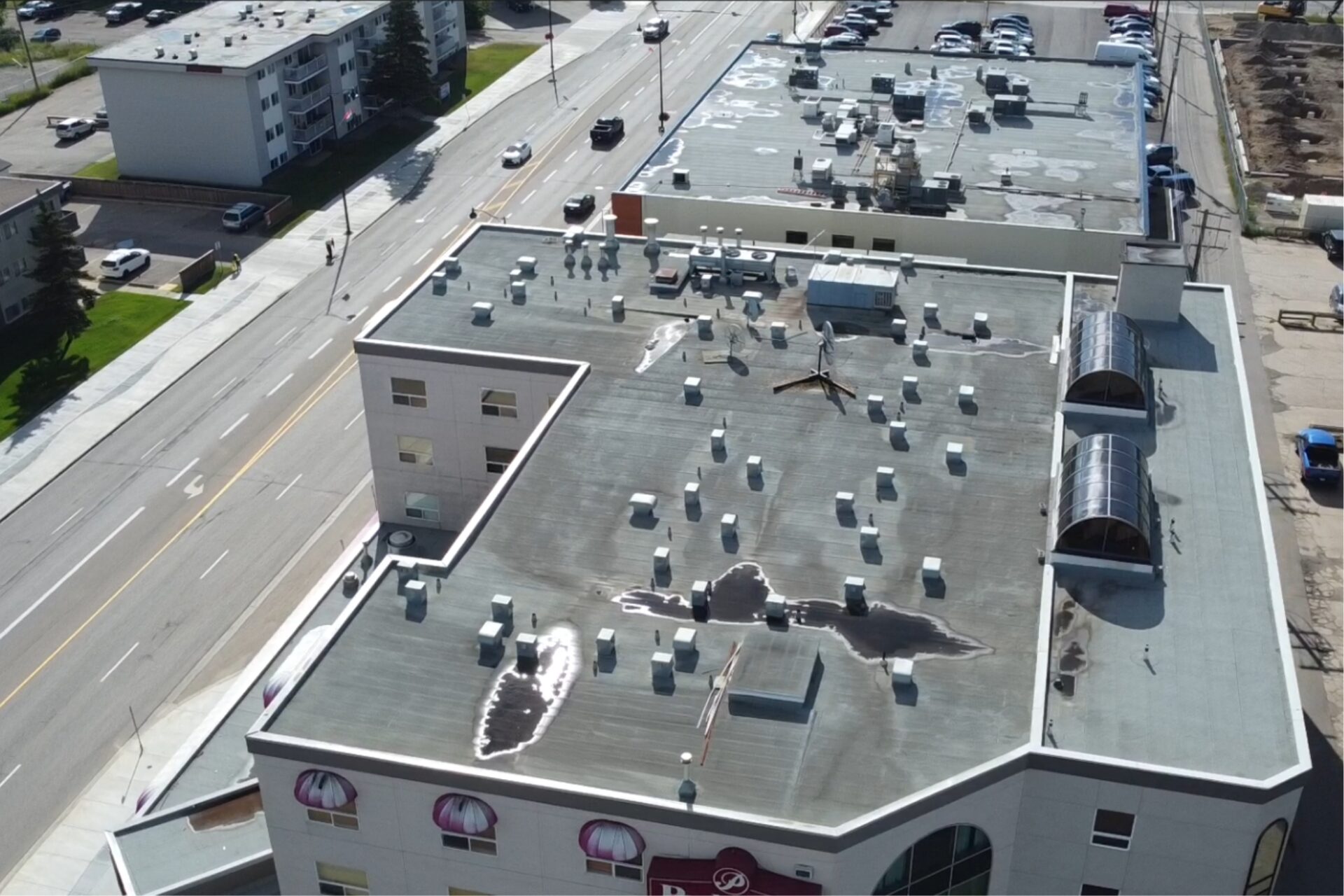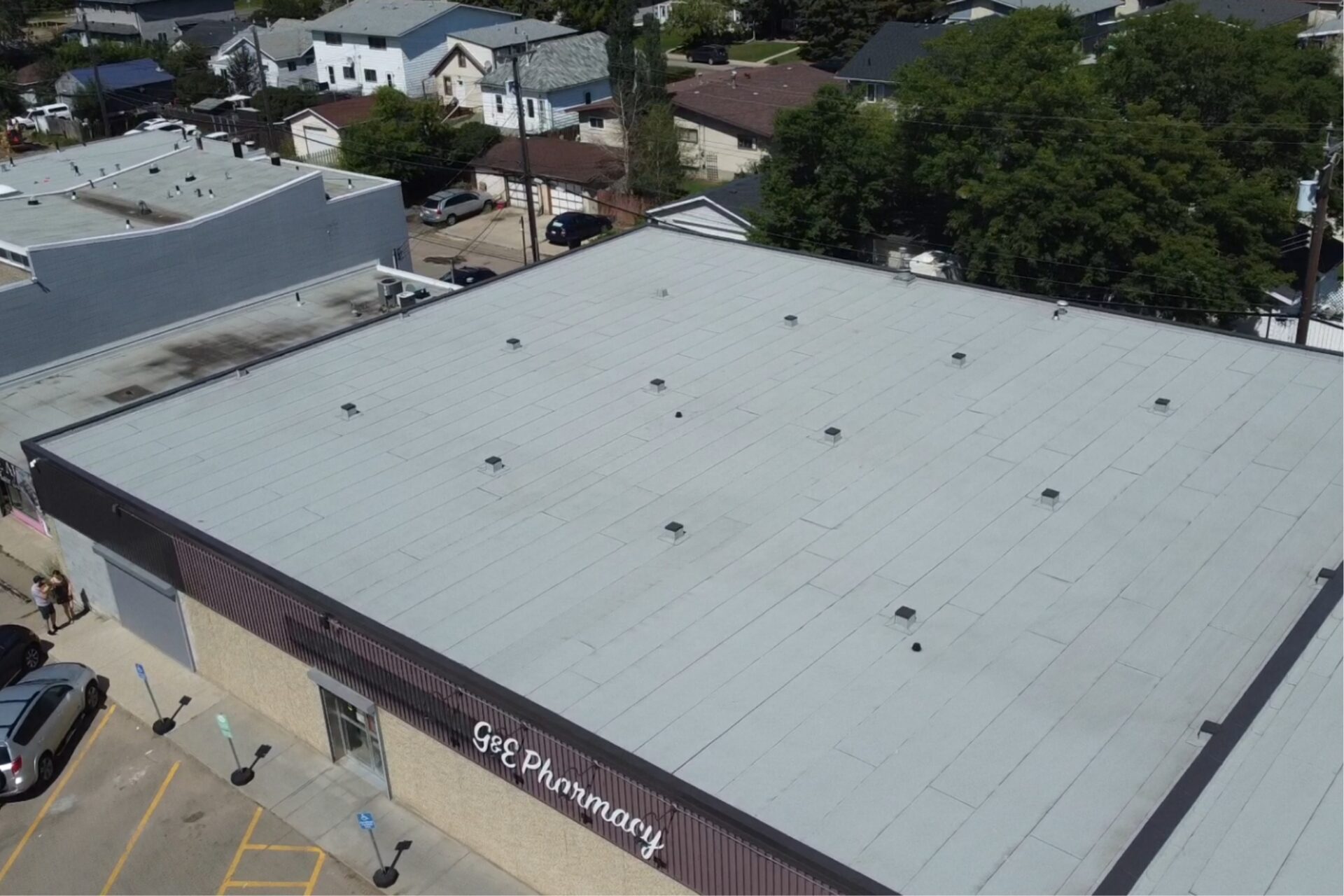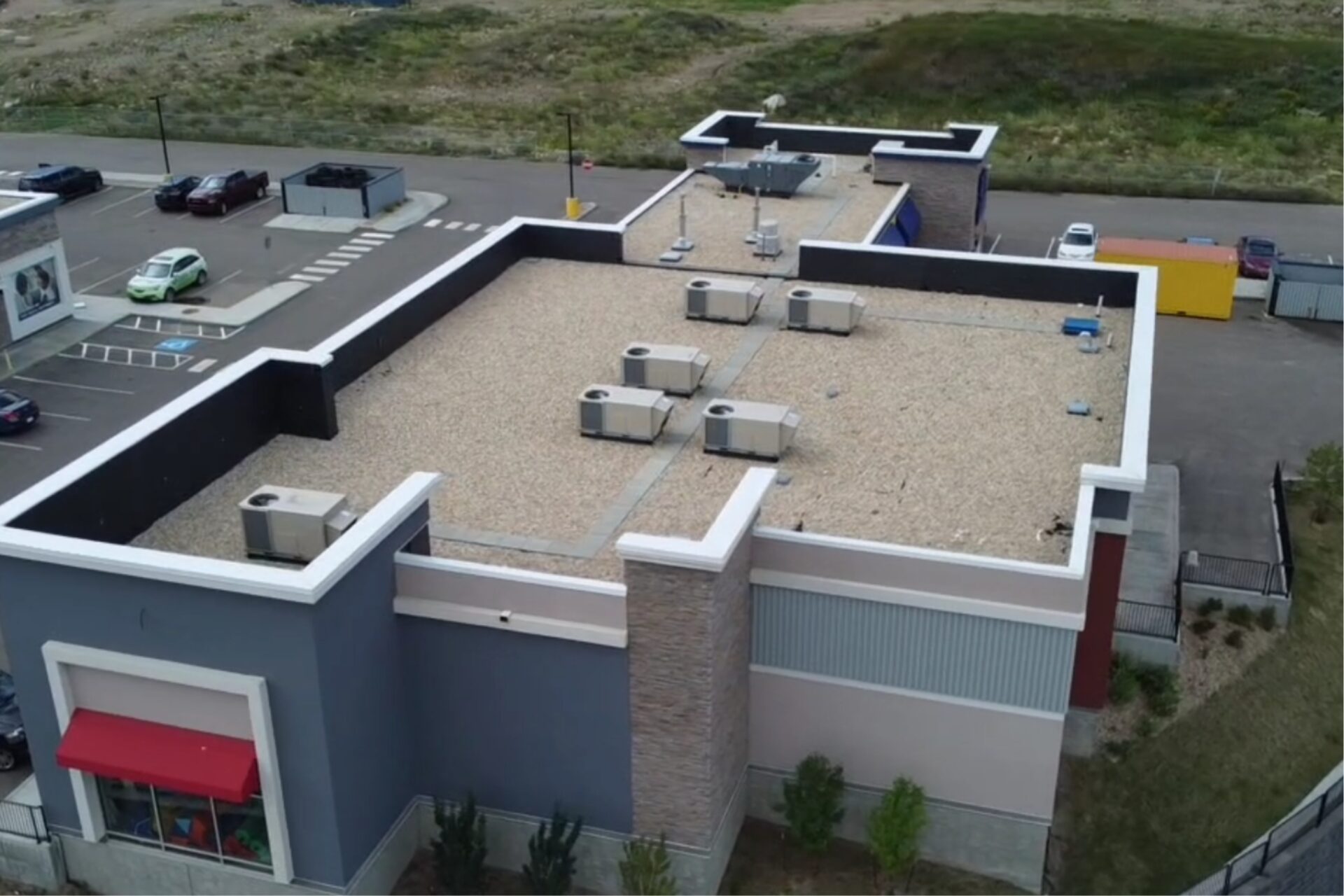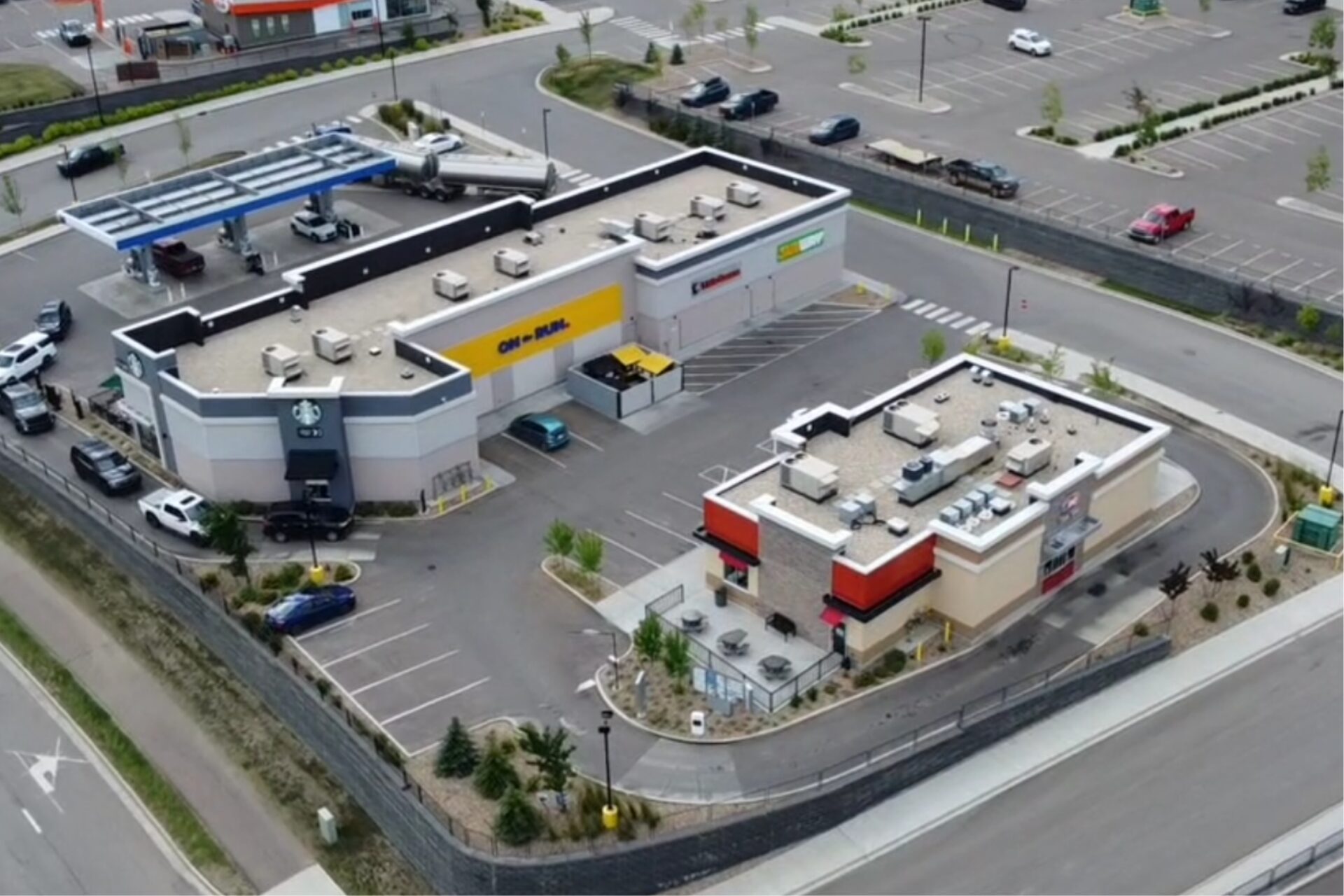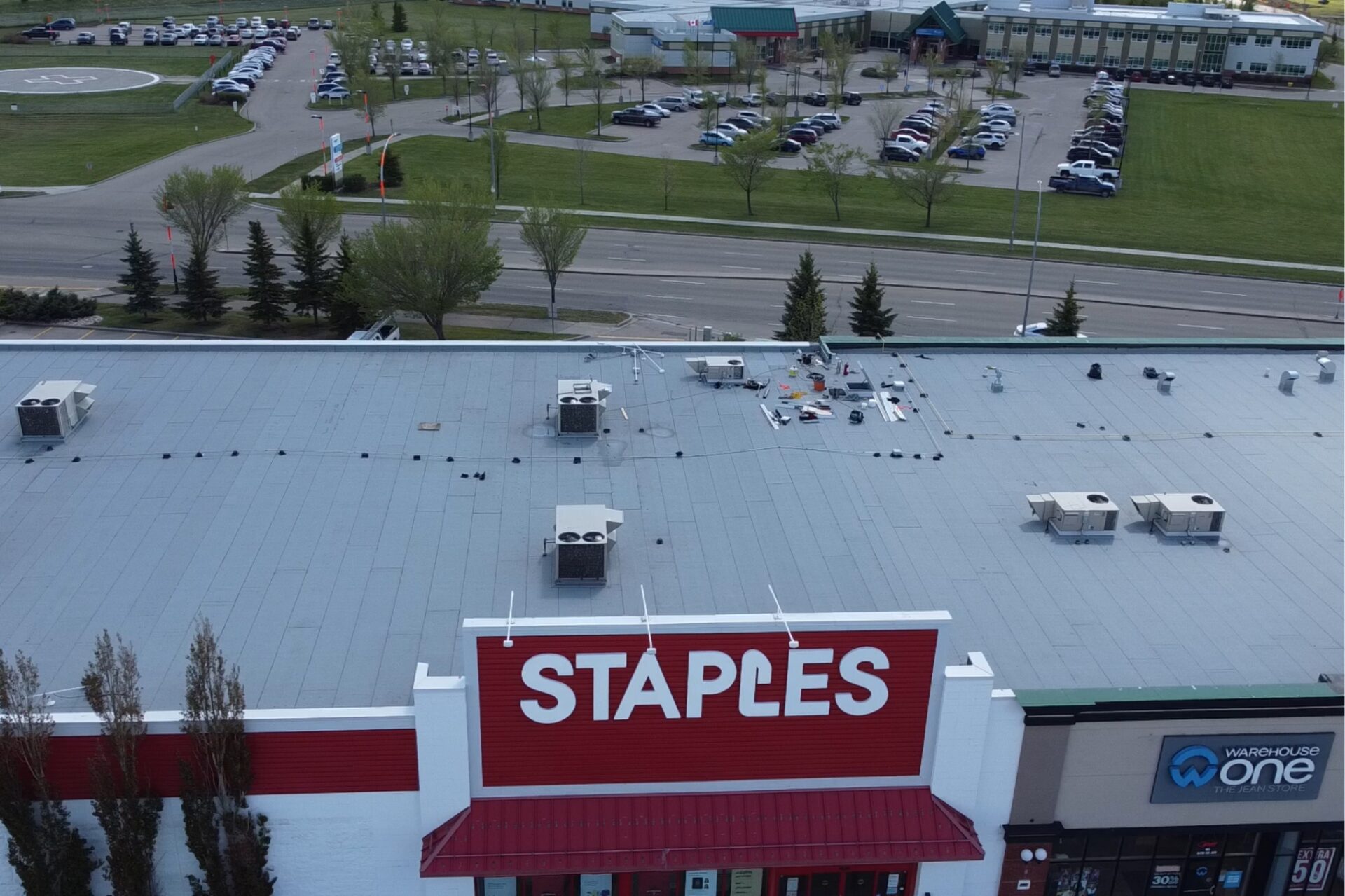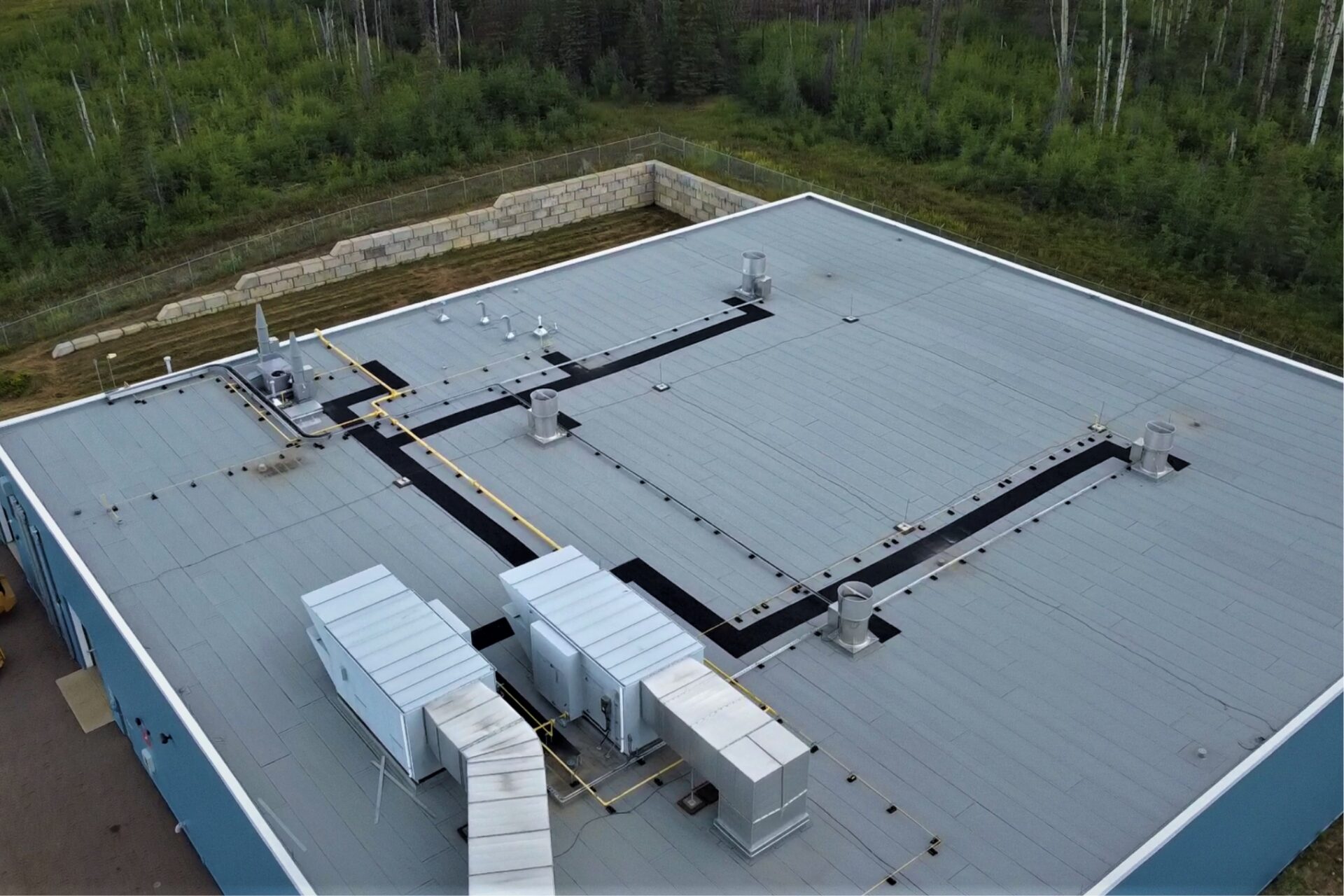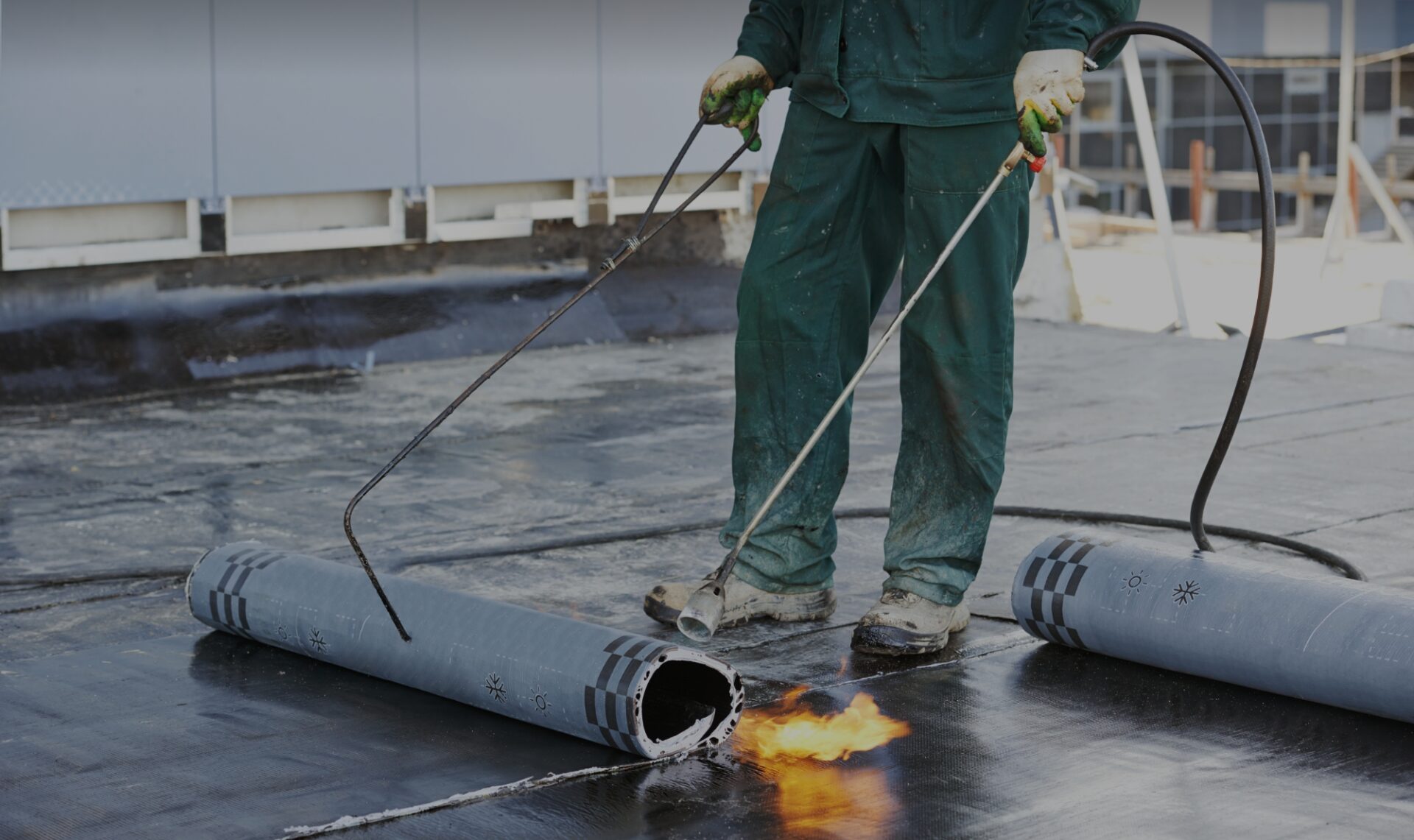 What Our Clients Are Saying
Based on 8 reviews
Posted on Google
Safety and
Quality is Key
As one of the few local contractors in Edmonton and Fort McMurray, we're focused on prompt arrival times and overall efficiency in all our services throughout the area. We have over 200 years of combined qualified tradesmen hands-on industry experience and it shows in our work. Fully insured and bondable, we are meticulous in our attention to safety, both for our own team and for anyone else on the property.
Learn More
Our Locations
Hire a Roofer in Edmonton Today!
A&M Roofing Ltd. is proud to service multiple locations across Western Canada. If you're unsure if we can provide our services in your area, contact a member of our team today!
Contact Us
Flat Roofing FAQs
Do I need to have flat roofing maintenance done?
Flat Roofs, when installed properly by one of our roofing experts, can last for decades. However, the lifespan of flat roofs may decrease and repairs may be required due to age, extreme weather, poor installation, and water damage. That is why it is important to keep your flat roof well maintained and address structural issues before they become issues down the line. If you wish to inquire about your flat roof, be sure to give us a call or contact us!
How can you help me maintain my flat roof?
Our specialists and experienced flat roofing professionals will inspect the amount of damage to your flat roof that has accumulated since your last inspection or roof installation. The roofer will look for signs of weakness, structural damage, and other issues such as clogged roof drains, which could lead to permanent water damage. After the inspection has been completed, the roofer will then estimate repair costs if any damage can be found.
What materials do you use for your flat roofing?
Our flat roofs are built with a large selection of materials, given the specifications and needs of building managers and property owners. We partner with brands such as Soprema, IKO, Firestone, and GAF to provide our customers with quality materials for their roofing needs. These materials range from PVC, which protects your flat roof from damages and cracks to Solar Reflective paint, which lowers the internal temperature of your building and helps with your monthly energy costs. We have a wide range of available materials to choose from, depending on your requirements, budget, and needs for your roofing. Our roofing professionals and contractors can help clients determine the best material for their flat roofs before installation.
Should I replace my entire flat roof if I find leaks?
Depending on the extent of the leak and the certainty of the cause, you do not need to replace your roof upon finding roof leakage. However, if your flat roofing is in poor condition, permanent and costly water damage may arise leading to the need for a new flat roof.
Reach out to one of our experienced roofing professionals to get your roof leak fixed and your flat roof looked at for other possible issues. Call us at 780-447-0975.
How can my flat roof help me save on my energy or operations bill?
As said previously, outfitting your flat roof with solar reflective paint can help you save money while insulating your building. To expand on this, flat roofs can be designed to include different types of insulation (dependent on the type and size of the property you own) and heat impassivity to reduce heating and cooling costs.
It is important to keep to a schedule of routine maintenance and inspection as a damaged or poorly maintained flat roof may mean that these cost-saving measures might be costing you money.
What kind of roofing services does A&M Roofing provide?
Ainscow & McCormick Roofing Ltd. provides all types of Flat Roofing systems and services. Our professional roofers can help you install torch-on SBS membranes— a very durable, easy-to-maintain roofing system, and a favourite among commercial roofers and their customers! Instead of tar and gravel, torch-on SBS membrane roofing is a state-of-the-art technique that uses multiple layers of fibreglass, polyester and bitumen to protect your commercial building from the elements.
In addition, our roofers can help you find long-lasting solutions to all of your flat roof leaks. Contact us today for a free quote and get your flat roofing system inspected and repaired!