Who We Are
We are an Edmonton roofing company dedicated to providing expert and quality roofing services all across Western Canada. With over 200 years of collective trade experience under our belt, the expert team at Ainscow & McCormick Roofing Ltd. are the ones to call for all of your residential, commercial, and industrial roofing needs. Learn more about us and what we can do for you!
Learn More
Our Locations
Hire a Roofer in Edmonton, Fort McMurray, Yellowknife, Saskatchewan and Beyond Today!
A&M Roofing Ltd. is proud to service multiple locations across Western Canada. If you're unsure if we can provide our services in your area, contact a member of our team today!
Contact Us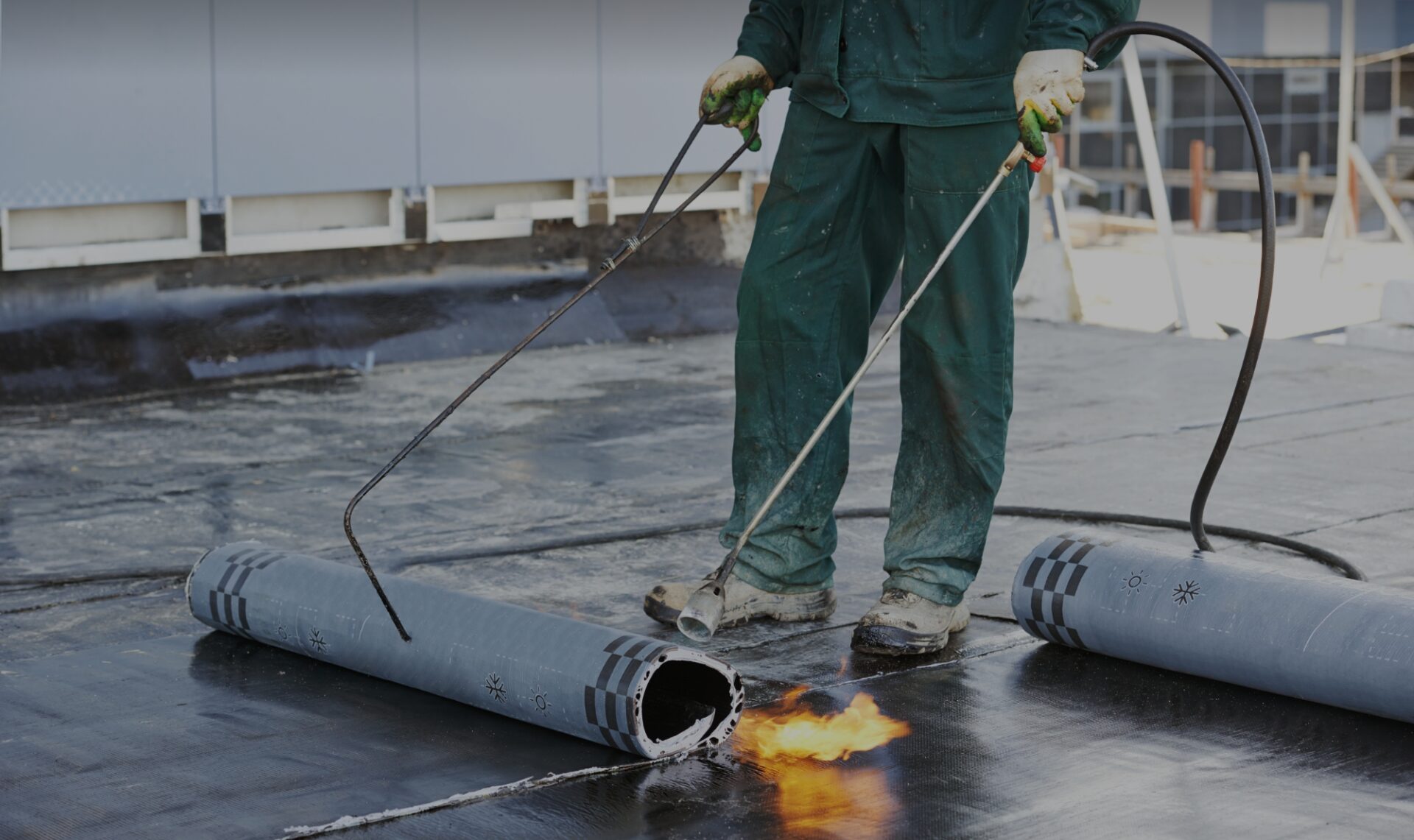 What Our Clients Are Saying
Based on 8 reviews
Posted on Google
Safety and
Quality is Key
As one of the few local contractors in Edmonton and Fort McMurray, we're focused on prompt arrival times and overall efficiency in all our services throughout the area. We have over 200 years of combined qualified tradesmen hands-on industry experience and it shows in our work. Fully insured and bondable, we are meticulous in our attention to safety, both for our own team and for anyone else on the property.
Learn More
Skilled Roofers That Know All There is To Know About Roofing
In Fort McMurray, Edmonton, Yellowknife, Saskatchewan and Beyond!
As your building's first defence against the elements, your roof's integrity is important. Both proper installation and quality repair work can keep it in top condition for many years. When you're in need of roofing specialists, turn to A&M Roofing for residential, commercial, and industrial roofers in Edmonton, Fort McMurray, and the surrounding areas. From housing buildings to restaurants, from hotels to malls, from libraries to rec centres, we can help you with both new roofing options and any roofing repairs you might need. We even offer infrared inspections and total building envelope solutions to keep your building protected.
The contractors at A&M Roofing are certified installers through Soprema® and IKO. Using only high-quality materials on all our projects, our roofers offer the following services for commercial and industrial properties:
New construction
Reroofing
White roofing system installations
Water and damp proofing
Foundation sealing
An Edmonton Roofing Company & Roofers Providing Expert Roofing Services in Fort McMurray, Yellowknife, and Beyond
We Also Service Commercial and Industrial Roofs in Saskatchewan!
Here at A&M, we hire only the most qualified and knowledgeable professionals to help reconstruct or repair your commercial, industrial, or residential roof. In addition to providing the Edmonton area with some of the best craftsmanship you can find in Western Canada, we are committed to customer satisfaction and the safety of not just you, but of our crewmembers too. 
Our roofing teams are trained and coached to meet and exceed industry standards of roofing safety and field site procedures. In addition, we equip our roofing crews with the latest in safety management technologies and conduct regular safety meetings to ensure all safety concerns are addressed right away.
Whether you are looking to get your commercial roof inspected, or have a concern regarding possible leakage coming from your residential roof, contact us today to get an estimate on the repair or replacement! Call our office today at 780-447-0975.
A Roofing Company that Supports Local Communities
Ainscow & McCormick Roofing Ltd. is proud to support various groups and charities in the Edmonton community.
As firm believers in giving back to our communities, we sponsor youth sports teams, provide free work at community centers, and are planning a trip to support a youth centre donation project.
In 2014, alongside our labour and mentoring services, we donated a $300,000 roof to iHuman Youth Society right here in Edmonton. This project provided an opportunity for former troubled youth to give back to the iHuman Youth Society. It also provided tools and education that inspired, empowered, and encouraged them to begin the journey of becoming community leaders.
For more information on our volunteering efforts, please give us a call.
Installation, Inspection & Restoration: All In One Roofing Company 
Whether you're looking for a reroofing of your restaurant, or to damp proof your home once the rainy season hits, A&M Roofing in Edmonton is where you can get it all done. 
For more information on how our roofers can best service any of your roofing needs, call us today and hire one of our roofing Edmonton experts. We provide our services to Edmonton, Fort McMurray, Yellowknife, and many other regions. Our expert roofers also service commercial and industrial roofs in Saskatchewan! Call us at 780-447-0975, or call our toll-free number at 1-855-253-2338 to get your roofing quote.
Frequently Asked Questions
How much does it cost to replace a roof in Edmonton?
No matter where you live in Alberta or Northwest Territories, your roofing project's final cost is influenced by the following factors:
Market supply and demand of roofing materials
Quality of roofing shingles or products
Whether or not you have a pitched, steep, or shallow roof
The size and complexity of your roofing
To get a detailed and thorough understanding of how much your roofing project will come up to, please contact us at 780-447-0975 or call us toll-free at 1-855-253-2338.
How long does a roof last in Canada?
The typical lifespan of a roof in Canada depends largely on the types of materials used to construct your roofing system and the weather conditions of your area. However, a professionally installed roofing system can generally last around 20 to 30 years with proper maintenance.
How often should my roofing system be inspected?
A&M Roofing recommends that you have your roof professionally inspected at least once per year with regular maintenance to ensure costly damages are addressed as soon as they are found. Depending on the age of your roof, type of roofing system, and condition of your roof, we may advise that you have your roofing inspected more frequently.
Talk to one of our experts for a more detailed explanation of all your commercial or residential roofing maintenance requirements.
Why is regular maintenance a necessity for roofing preservation?
Scheduling regular maintenance and inspections of your roofing system can help property owners minimize building and operation costs from a failing roofing system, decrease liability, and increase the longevity of your commercial or residential roof. Proper maintenance and routine inspections will also ensure that any potential problems are addressed well before they become major and costly issues.
What causes a roof to wear out over time?
If left unchecked, damage from the following factors can lead to costly repairs:
Severe weather conditions such as hailstorms, extreme cold, or high winds
Algae and mildew growth
High heat
Lack of roof repair
Debris left over from high winds such as sticks, leaves, and pine needles can form into mulch under your shingles and cause your roofing structure to rot
Please call our knowledgeable roofers at 780-447-0975 for more information if you have any questions or concerns about the condition of your roof.
Why should I choose A&M roofing to replace or repair my roof?
The crew at Ainscow & McCormick Roofing Ltd are committed to providing our Edmonton, Fort McMurray, and Yellowknife clients with more than just a positive roofing installation experience— we aim to construct roofs that will last for decades to come with our over two hundred years of collective roofing experience. We've helped install roofs on various industrial, residential, and commercial properties, and we hold true to our promise that we take safety very seriously.
For more information on how we can replace your roof, be sure to contact us today.
Do your roofers come inside my home during roofing inspections or installations?
No! In fact, the only reason why a roofer would need to enter your home is to inspect a roof leak and proceed with the repair process. The staff and roof builders at A&M Roofing follow strict health and safety guidelines to ensure a safe roof installation. Should we require you to enter your home, we will inform you well in advance to guarantee a smooth inspection.
Why should I consider ventilation during roofing installation?
We recommend a ventilation system, as it not only prevents condensation from accumulating under your roofing materials, but also extends the life of your roof. Unfortunately, condensation is among the leading causes for damage to roofing systems. Ventilation also helps moderate the temperature in the attic, which, in turn, moderates the temperature of the rest of the home. If you want more information on how ventilation can benefit your roofing system, get in touch with our roofing contractors today!