Experts in Commercial Roofing & Roof Repair Services
Experienced Edmonton Commercial Roofing
Ainscow & McCormick Roofing Ltd. is a locally owned and Edmonton-based company that is proud to support various groups and organizations in the Edmonton area. Here at A&M Roofing, our experts have more than 200 years of combined experience under their belts, and we are committed to providing Edmonton and area with the best quality roofing installation and repair services possible.
Like with residential units, having a roof over your head is essential for the welfare of you and your workers. We provide our professional services in Edmonton, Fort McMurray, Yellowknife, and beyond. We also provide our industrial and commercial roofing services to Saskatchewan!
Our commercial roofing services include:
membrane system installation and maintenance
torch-on roof installation and maintenance
Drainage maintenance
And more!
Our Edmonton roofing specialists will take a look and see what needs to be done. Whether your business property's roof is flat, low-sloped or has a steep slope, we ensure that it will hold up to Alberta's harsh and extreme weather conditions, for many years to come.
DEDICATED TO SAFETY, INNOVATION, AND QUALITY ROOFING
With our decades of roofing experience serving Edmonton and its community, we here at Ainscow & McCormick Roofing Ltd. aim to dedicate ourselves to developing professional and long-lasting relationships with our customers and clients.
A&M Roofing is a COR-certified company with manufacturer certifications with Soprema, IKO, Firestone, and GAF and memberships to the following associations:
Avetta
Alberta Construction Safety Association (ACSA)
Fort McMurray Construction Association (FMCA)
Construction Specifications Canada (CSC)
Edmonton Apartment Association (EAA)
Edmonton Construction Association (ECA)
Compass powered by Bespoke Metrics
Our company is committed to ongoing education and improvement. All of our workers are safety trained to meet and exceed industry standards with frequent attendance to manager-conducted safety meetings. At A&M Roofing, we aim to give you top-of-the-line quality installation work while also ensuring that you and our workers are safe on and off the job.
Experts in Quality Commercial Roofs for Properties in Edmonton and Area
Our team has worked on plenty of projects throughout the decades on top of Edmonton properties, from industrial to residential roofing. Our experience and expertise in commercial roofs  allow us to understand the specific challenges and headaches that come with commercial roofing repair and maintenance. That is why we ensure that our roofing specialists and experts follow every crucial step in the roofing process with meticulous attention to quality and detail.
Looking for more information on your personal roofing needs? We will take a look at your commercial building and determine the best course of action. We may suggest maintenance and repair on any damage done by Edmonton's extreme temperatures or we may need to replace your commercial roofing with a long lasting and cost effective solution.
ROOFERS WHO WILL TAKE CARE OF ALL ASPECTS OF YOUR COMMERCIAL ROOF REPAIRS OR INSTALLATION NEEDS
You have the right to have builders who pay attention to the needs of your commercial property, that is why A&M Roofing's team of professionals are meticulous, driven, and efficient when it comes to the proper installation of your commercial roofing. We want to make sure that your roof will last from installation to replacement however many decades down the road that may be.
We handle all types of commercial roofing: flat, low, pitched, or even if your commercial property has standing seams, we will make sure that your roofing is perfect for your property type and weather conditions. We take square footage and safety requirements into account and use our years of experience in the roofing industry and current industry knowledge to ensure that your installation is efficient and done right. We will perform professional inspections and make certain that any damages to your commercial roofing are found, estimated and repair costs quoted before they become severe and costly.
ENSURE THE INTEGRITY OF YOUR COMMERCIAL PROPERTY'S ROOF TODAY GET YOUR ROOF INSPECTED, REPAIRED, OR REPLACED WITH A&M ROOFING
We're here to help you get through the hassle and stress of a commercial roof that desperately needs repairs and maintenance. Let us help you with your roofing needs. We are an Edmonton-based commercial roofing company working with local property managers and commercial building owners to set a new standard of quality for commercial roofing.
Contact us to book your free estimate today.

Schedule
Contact one of our roofing experts and schedule an appointment to discuss and find a solution to your roofing needs.
Consultation
Our experts will take a look at your commercial roofing and determine the best course of action, whether it is through maintenance or repair.
Estimate
Our specialists will give you an estimate of the total cost of your commercial roofing project.
Delivery
We will deliver our services in a timely and efficient manner, while ensuring a high-quality and safe installation process.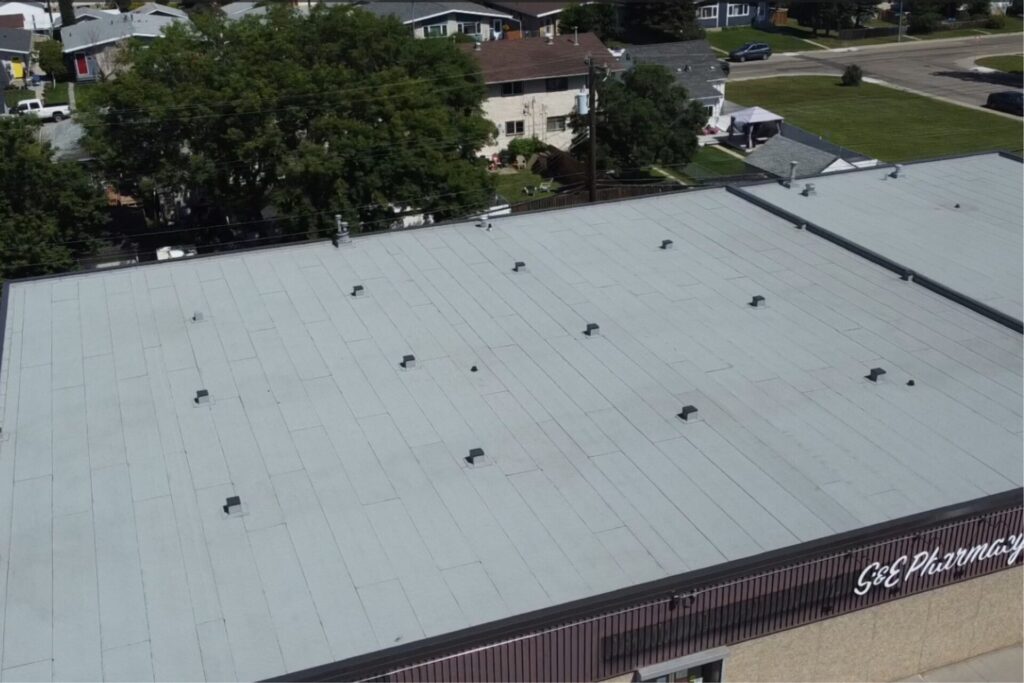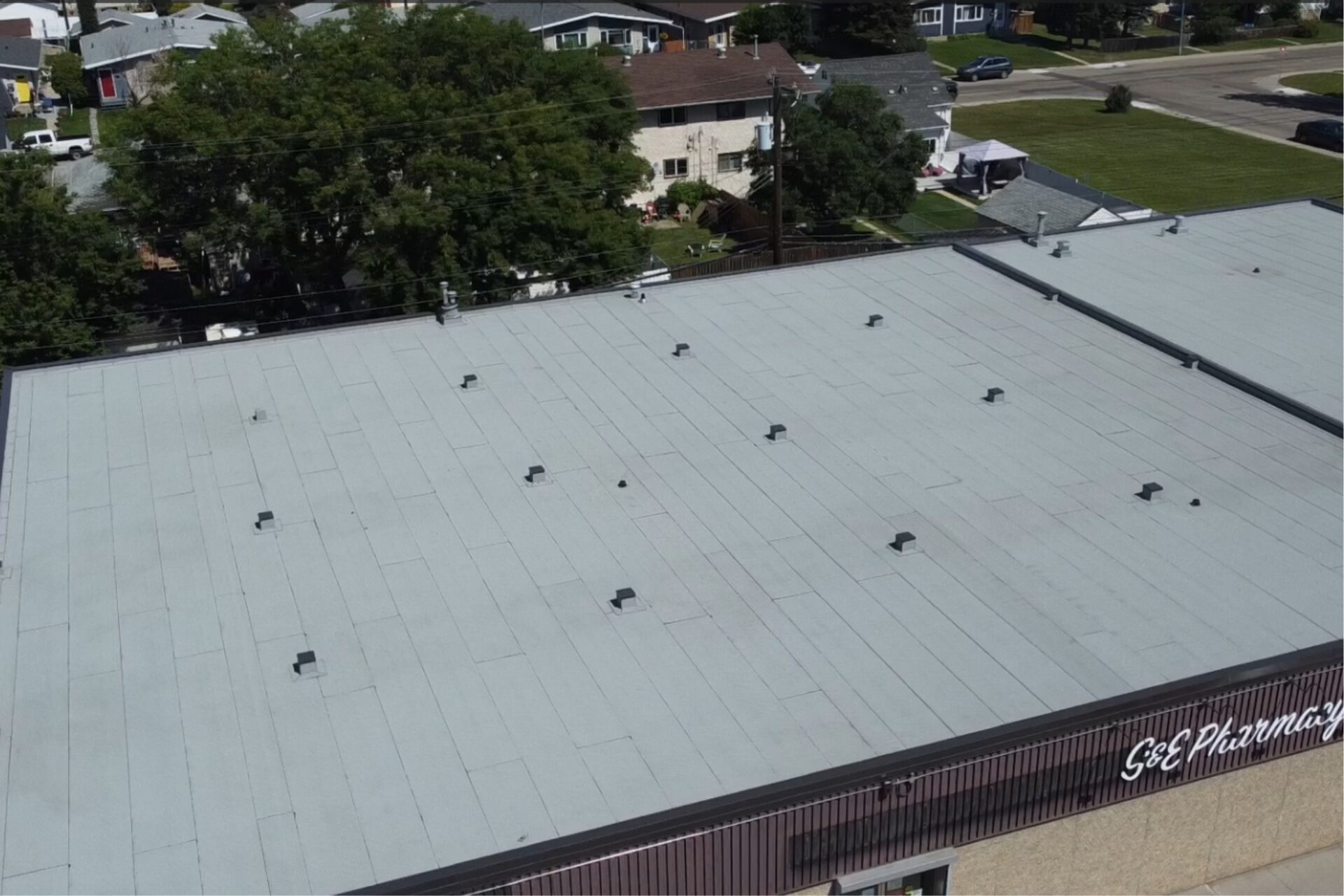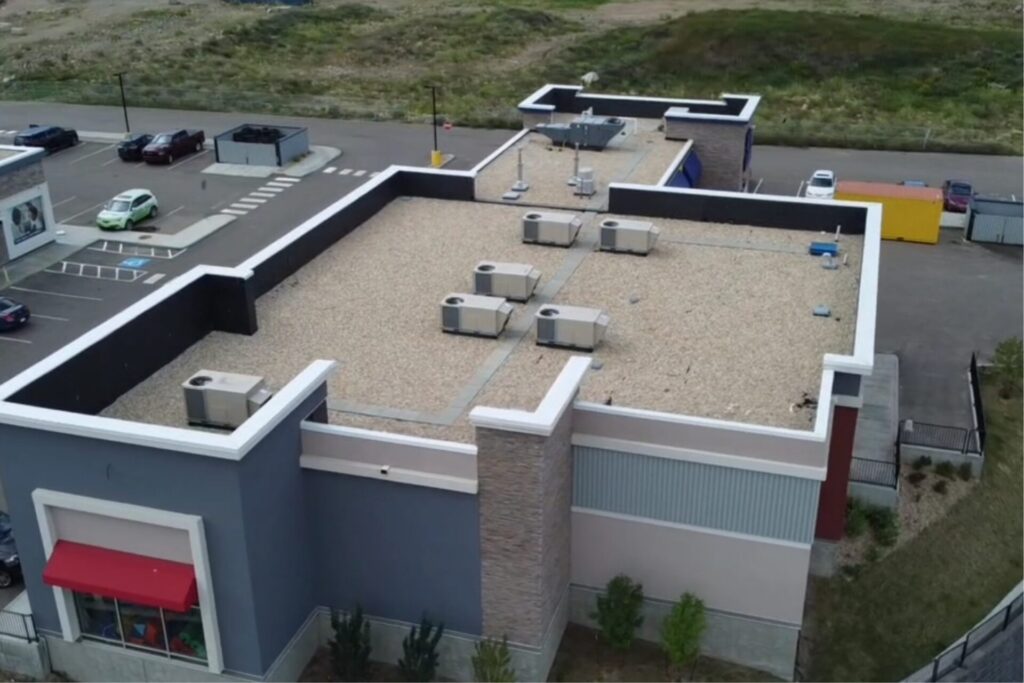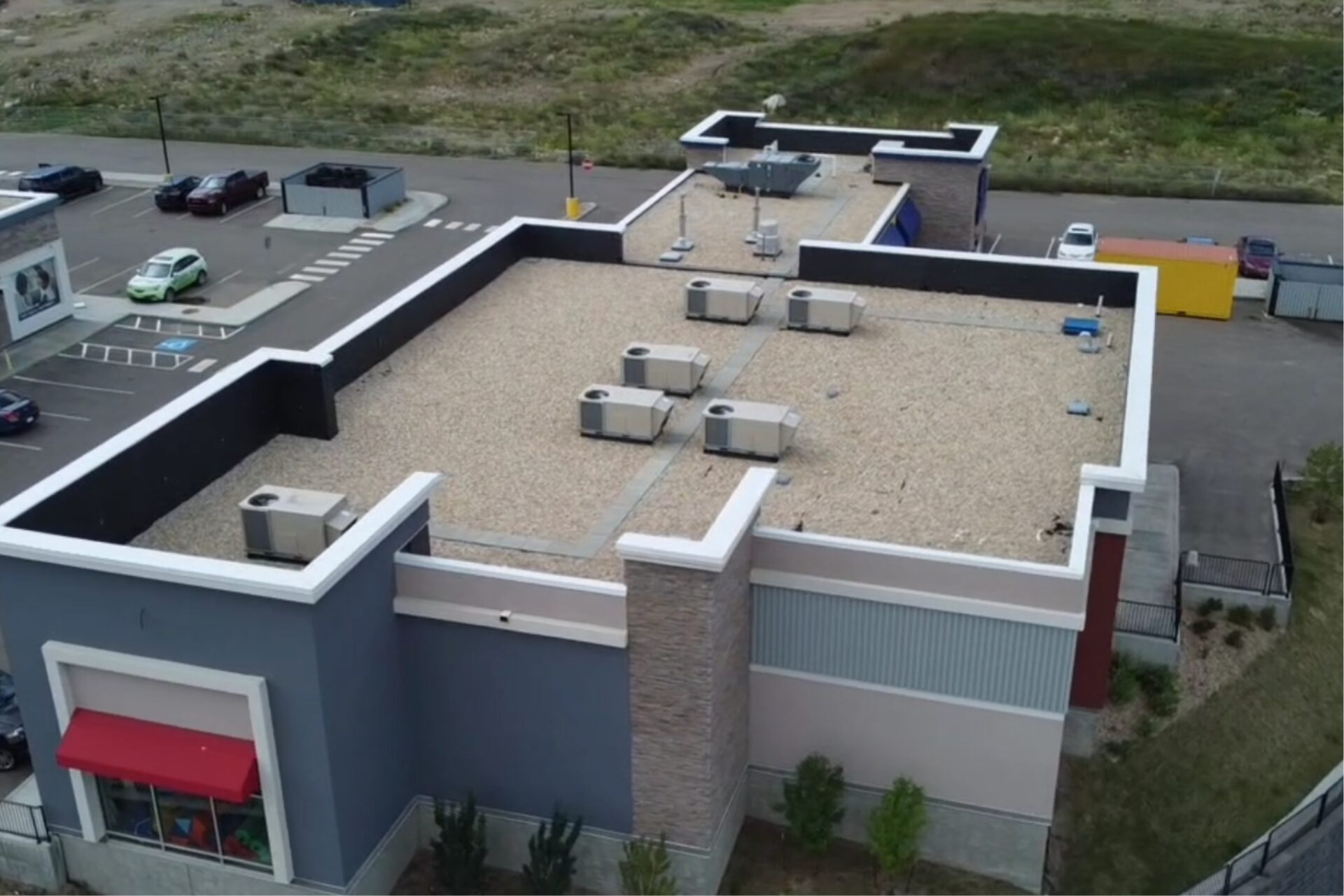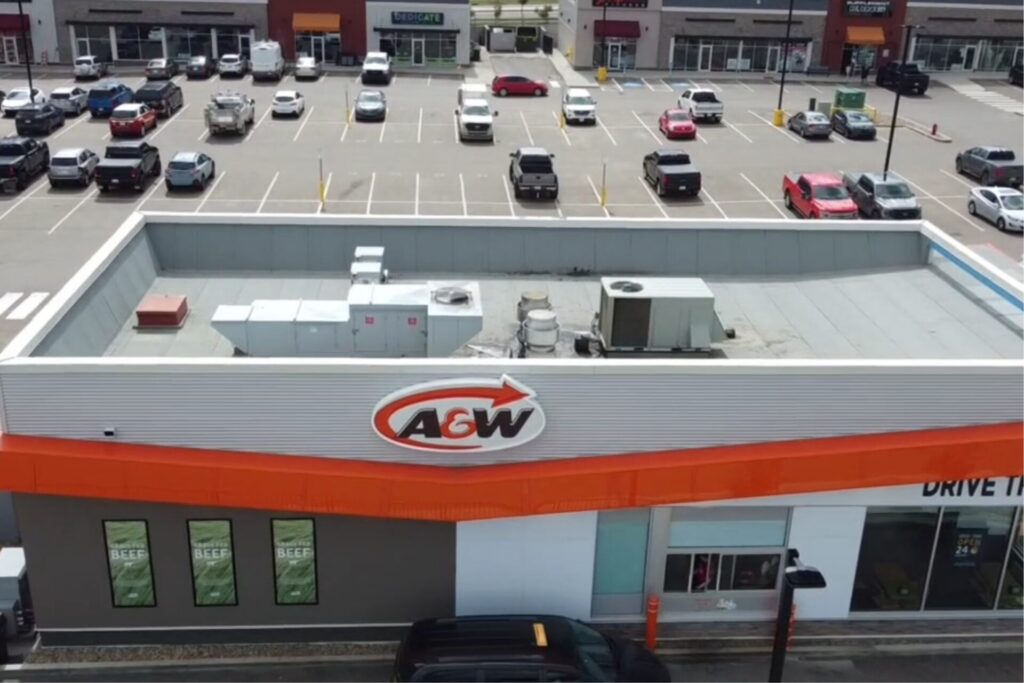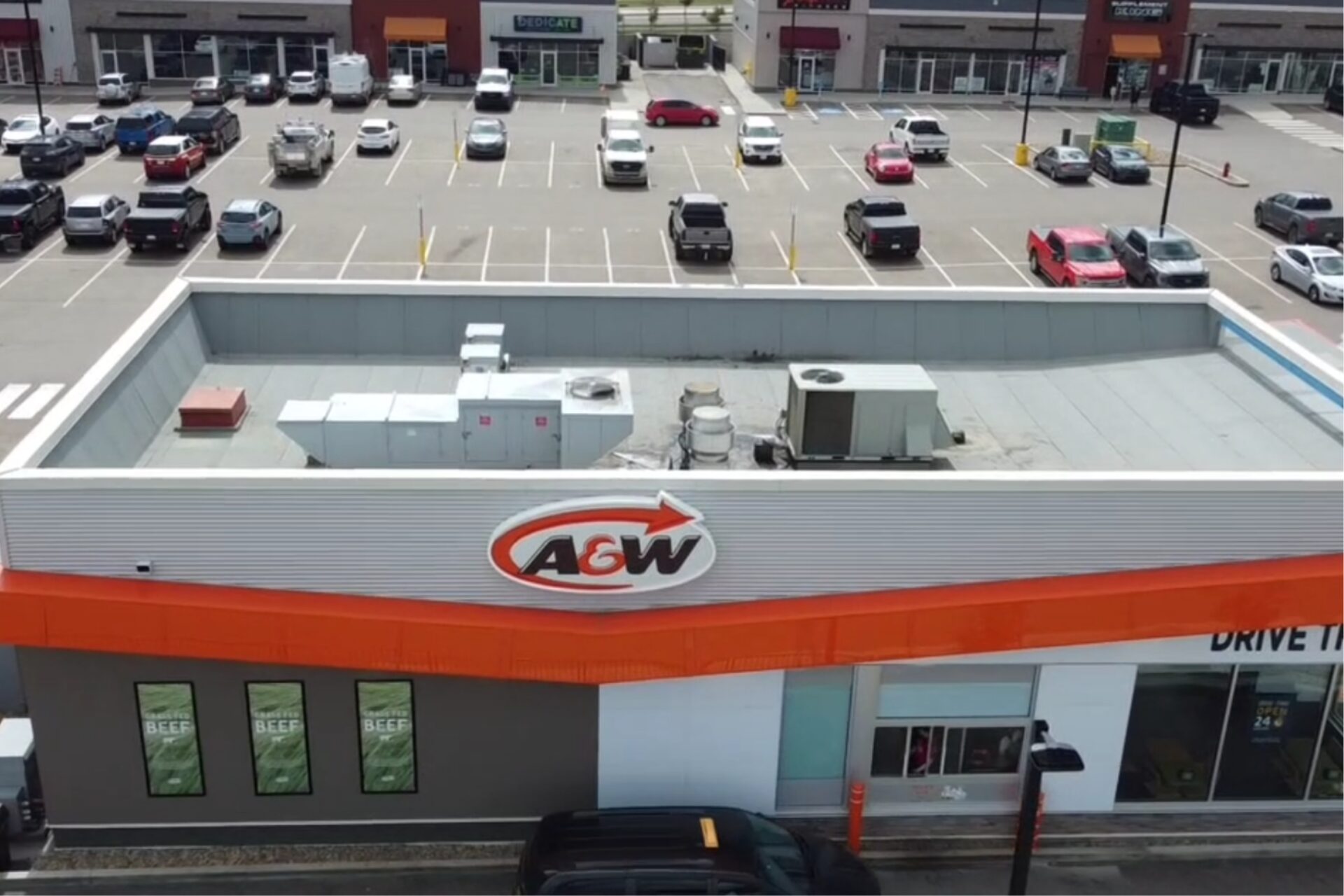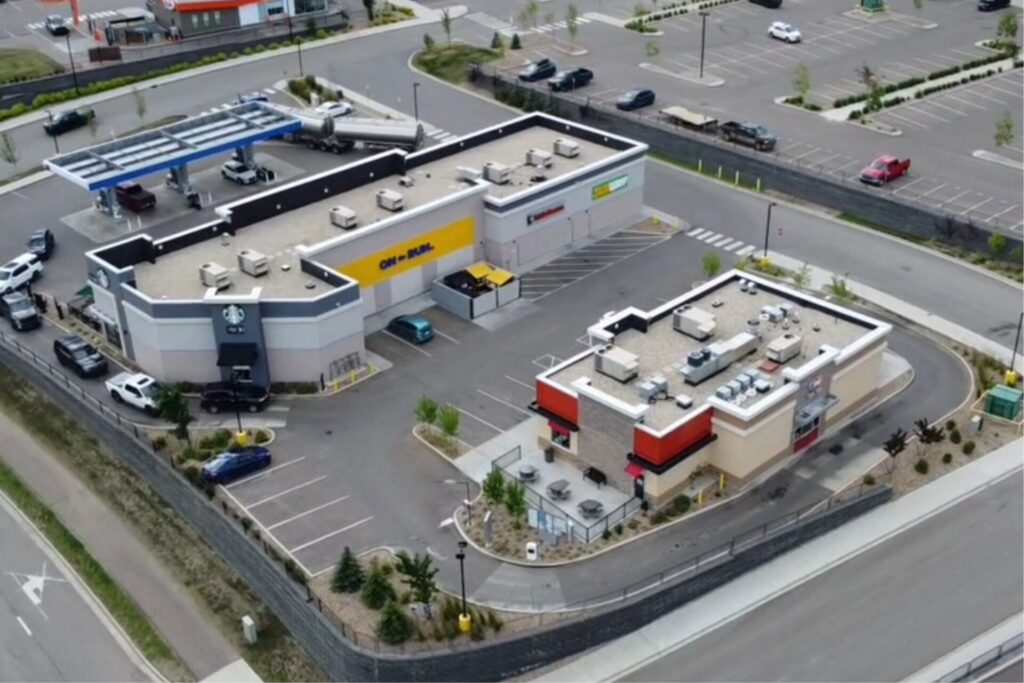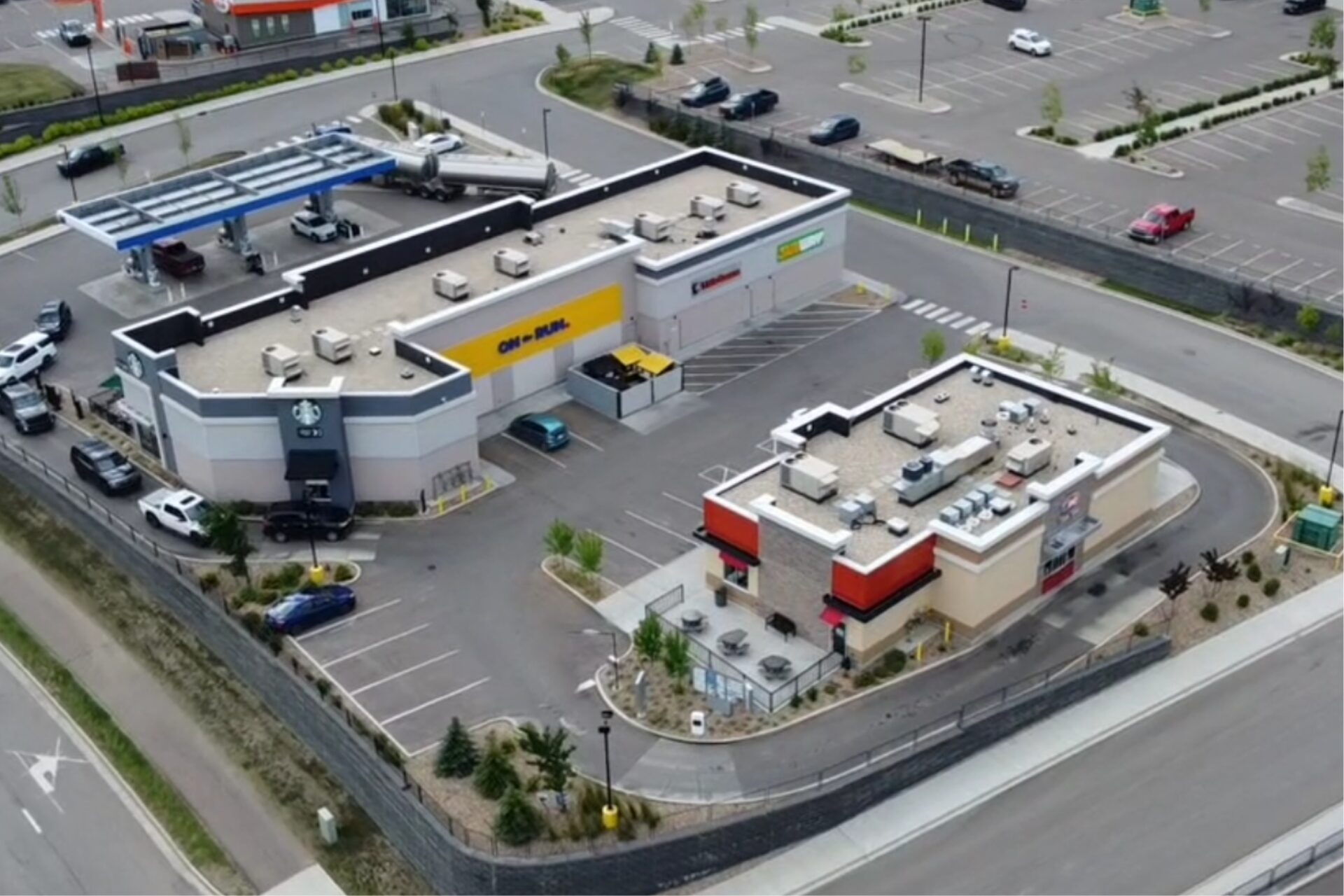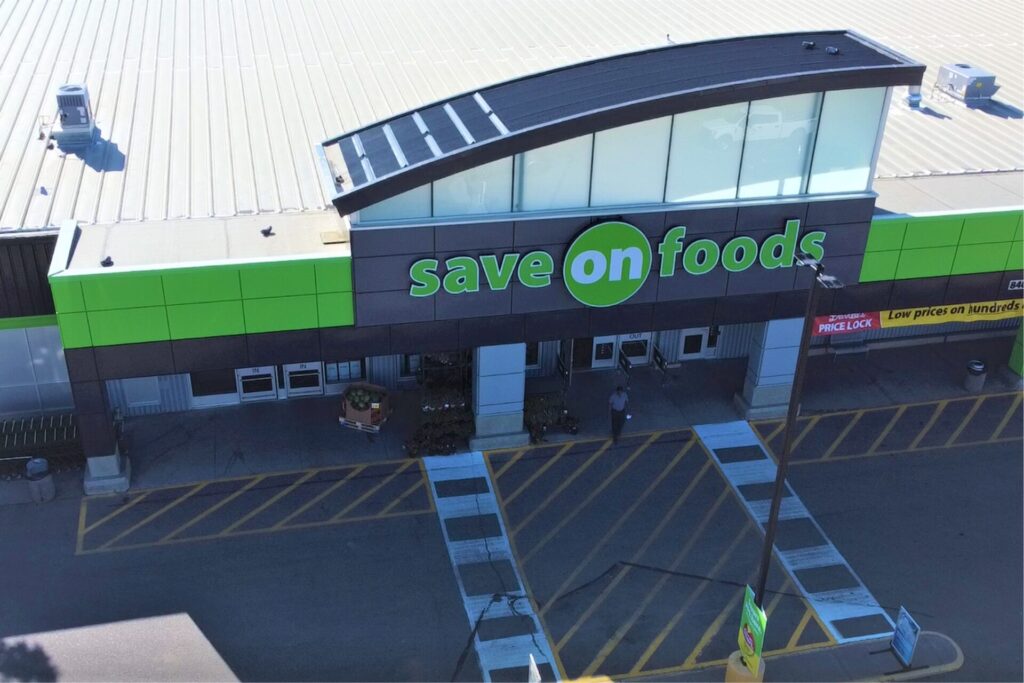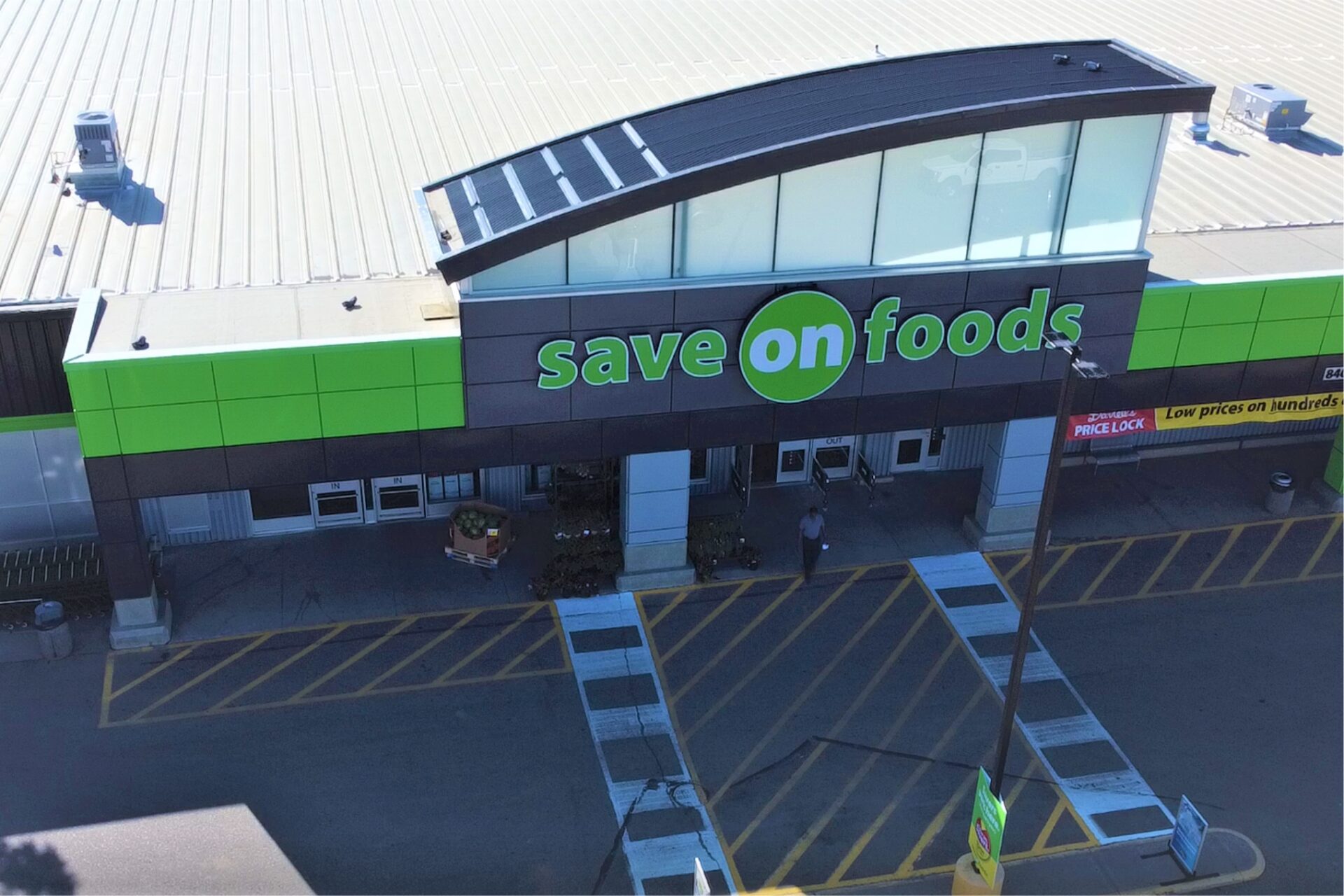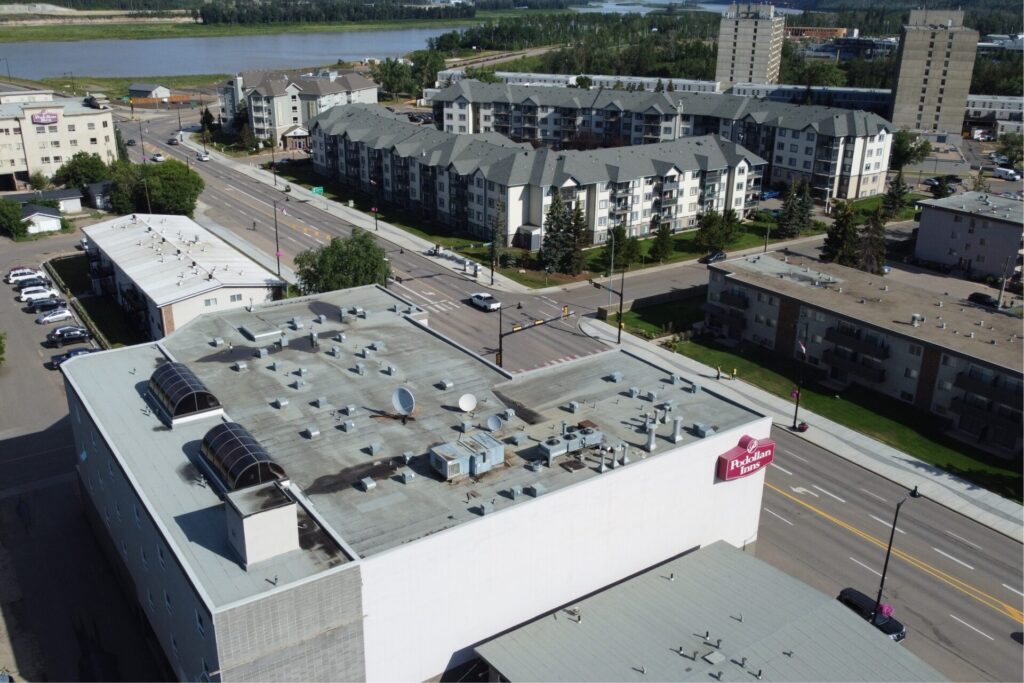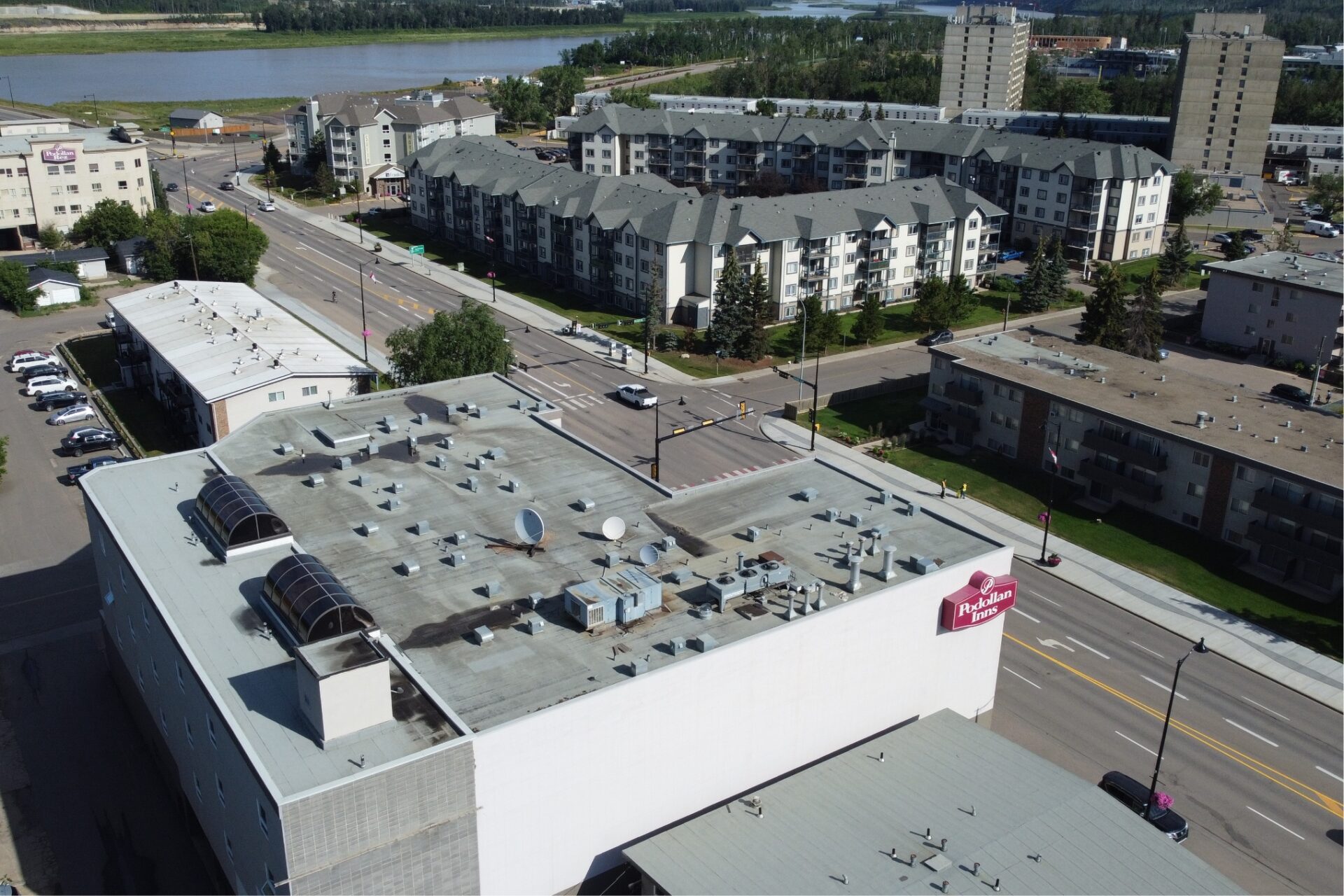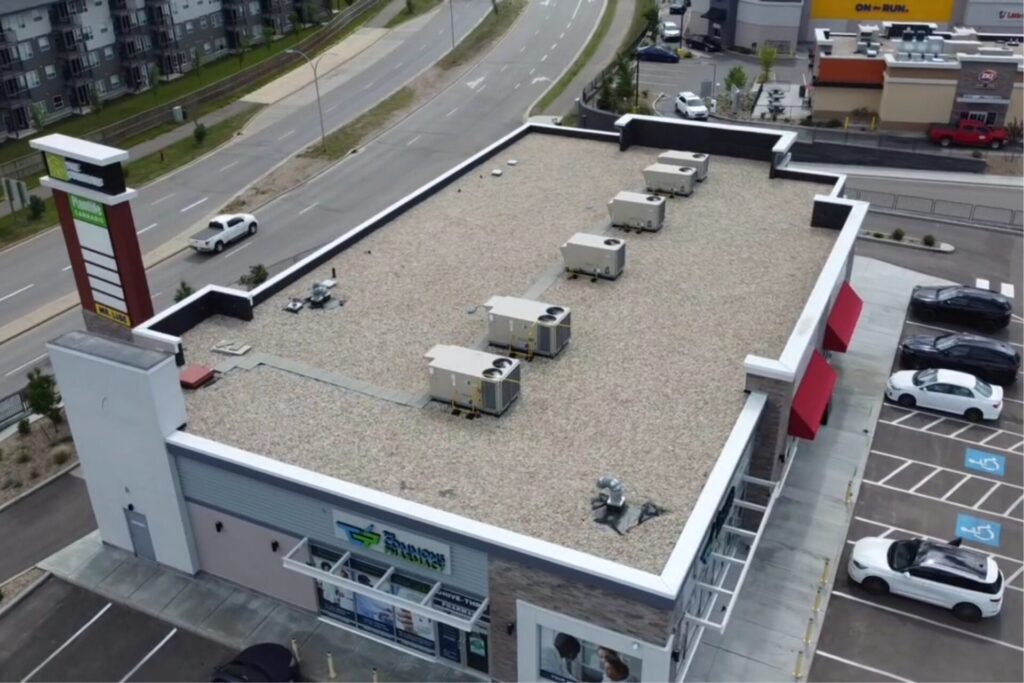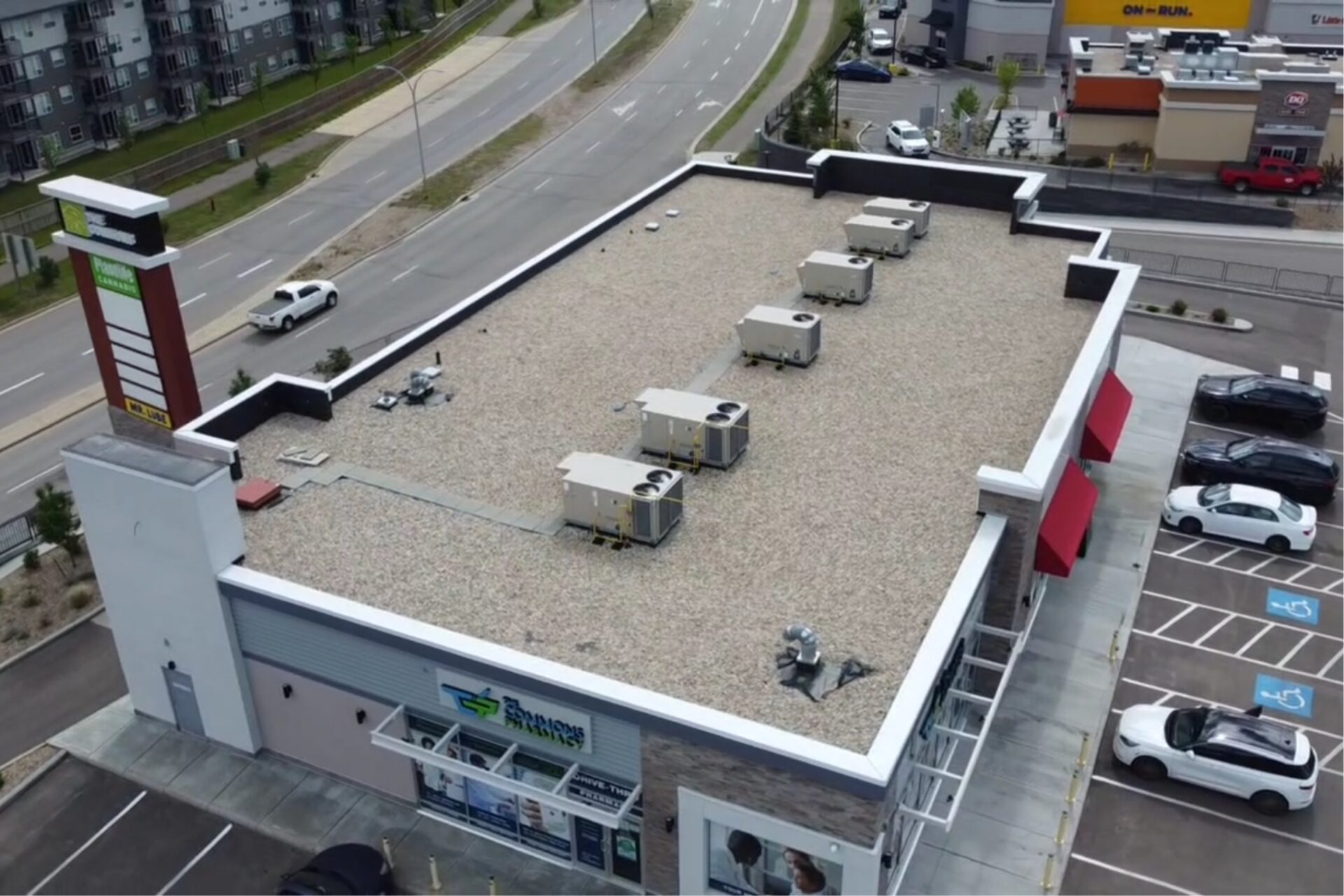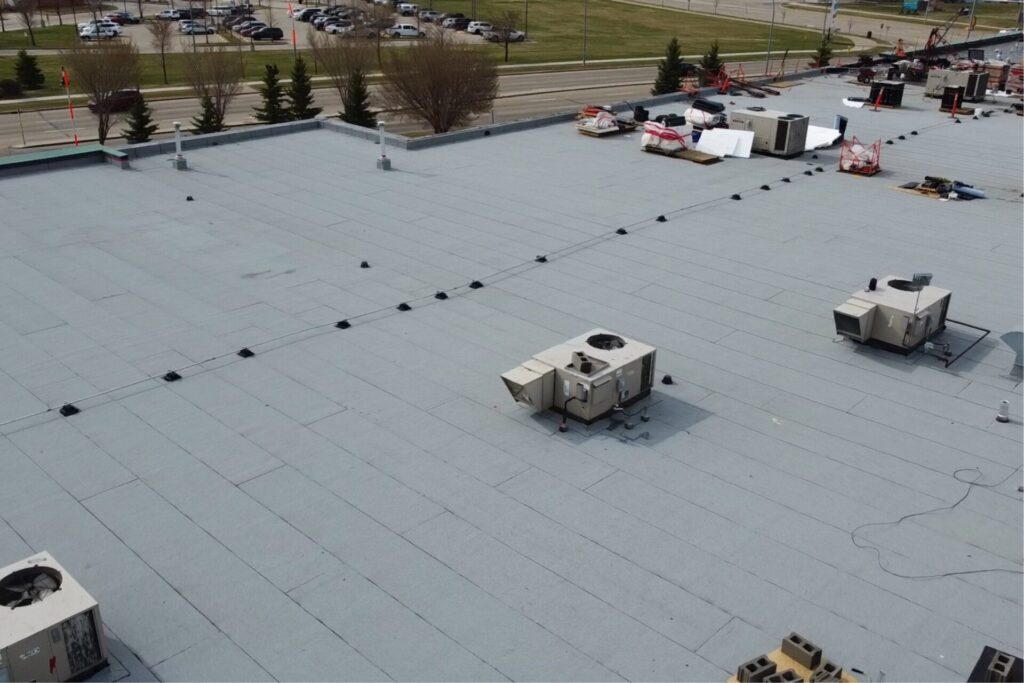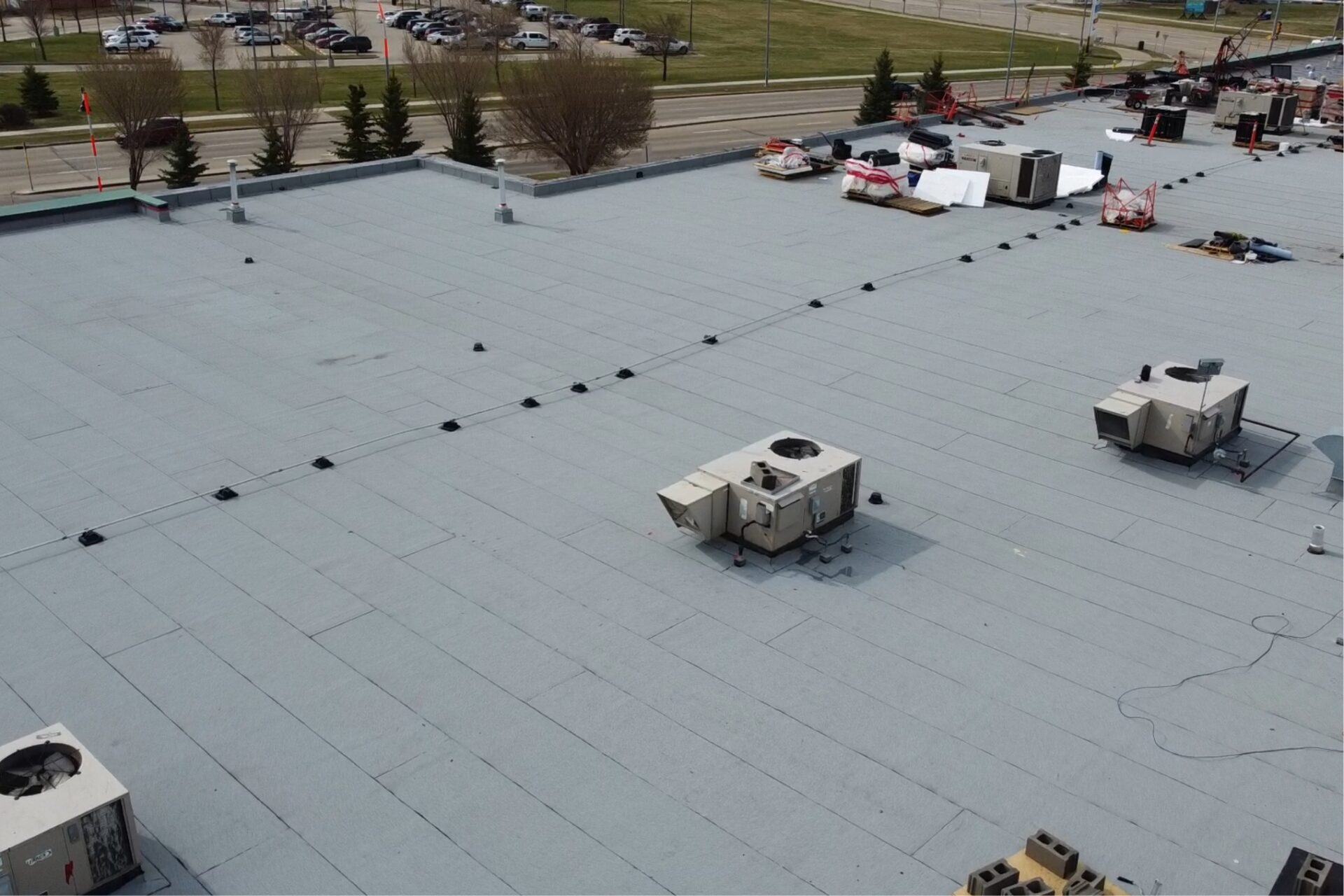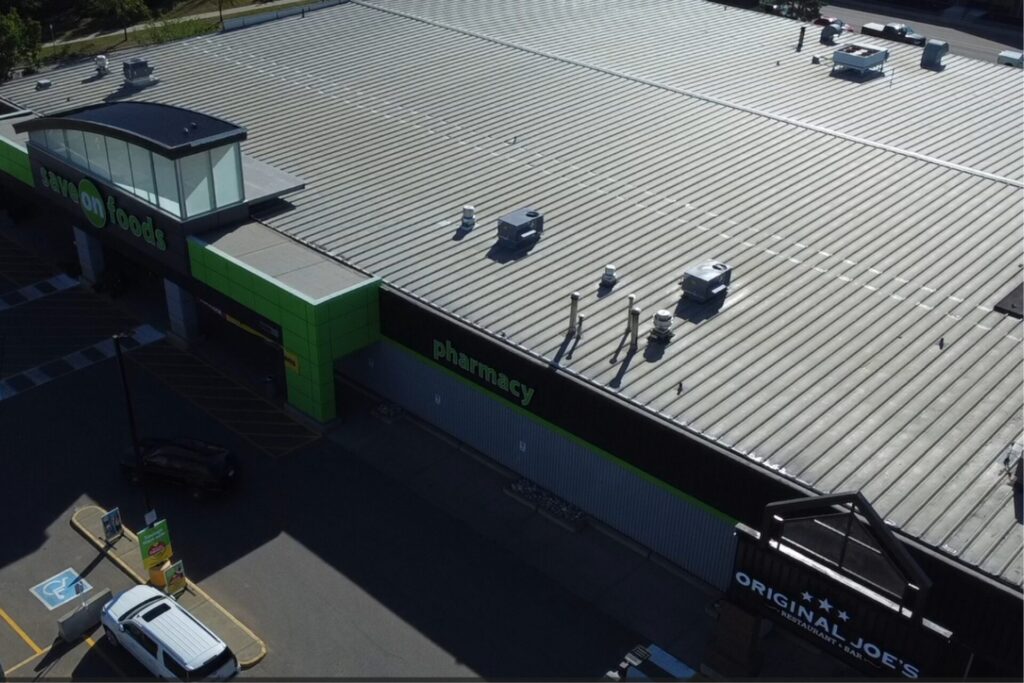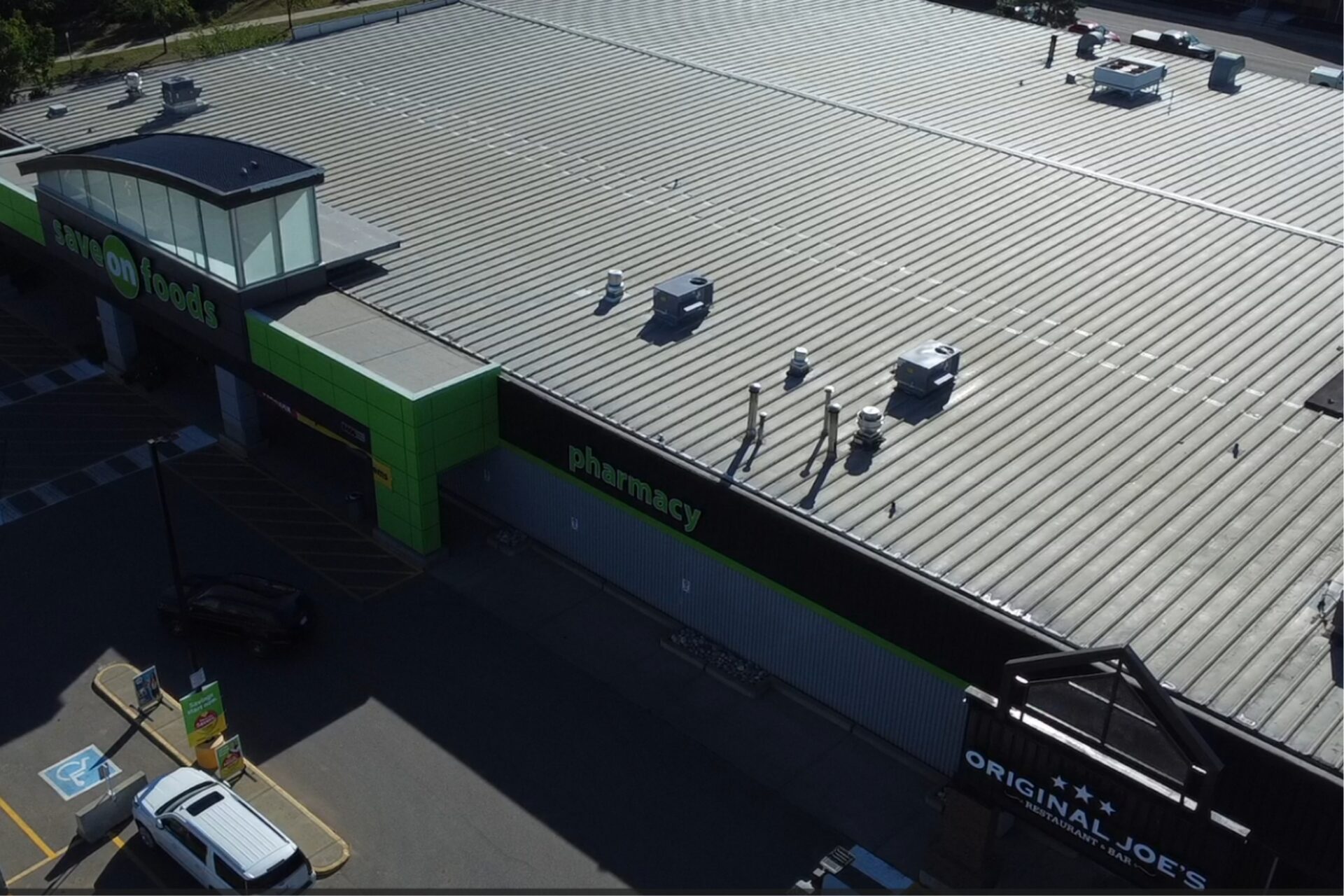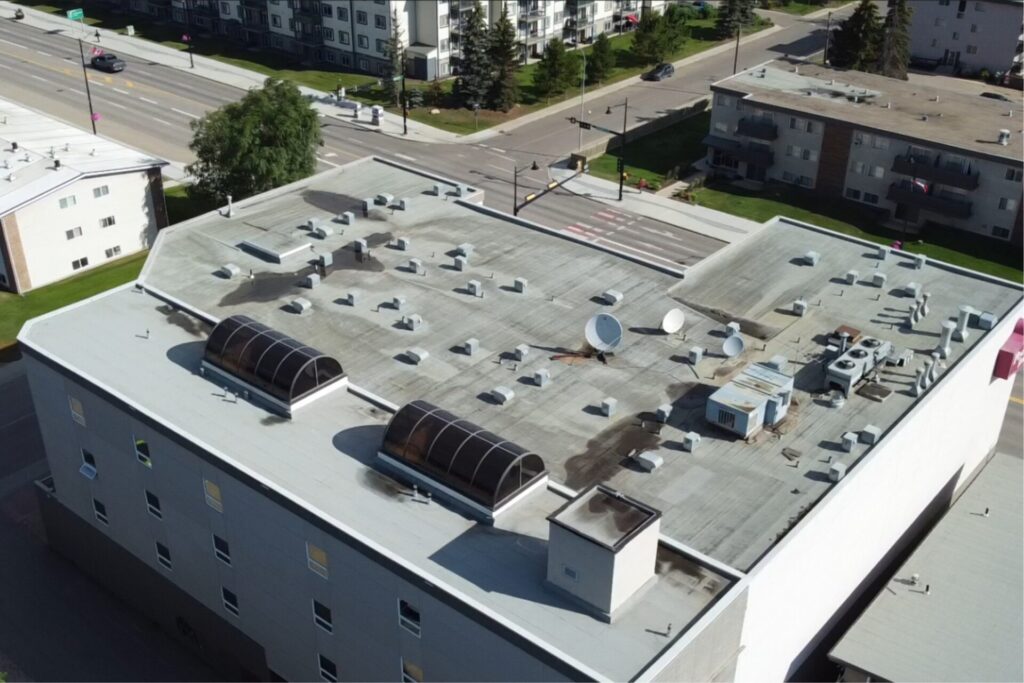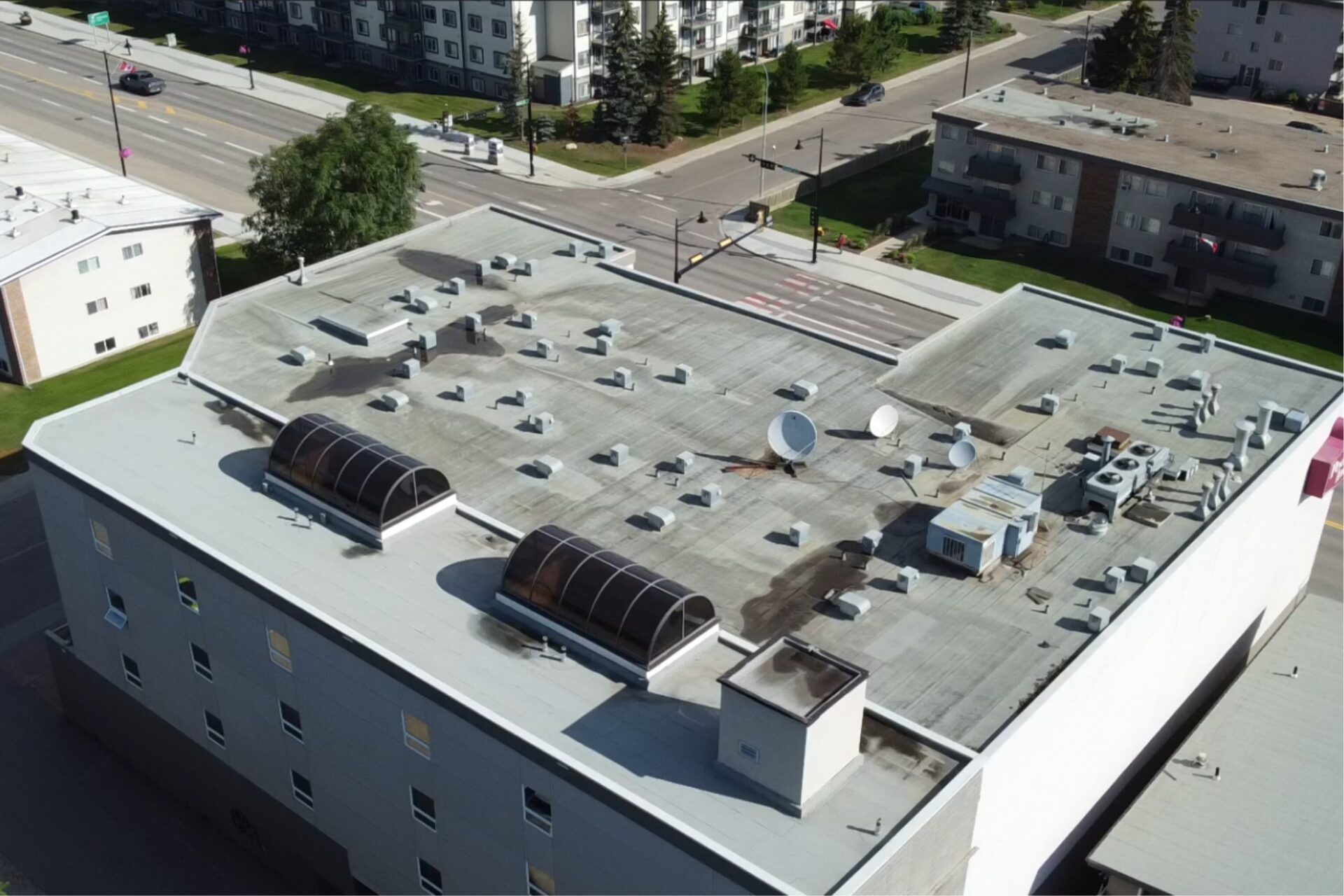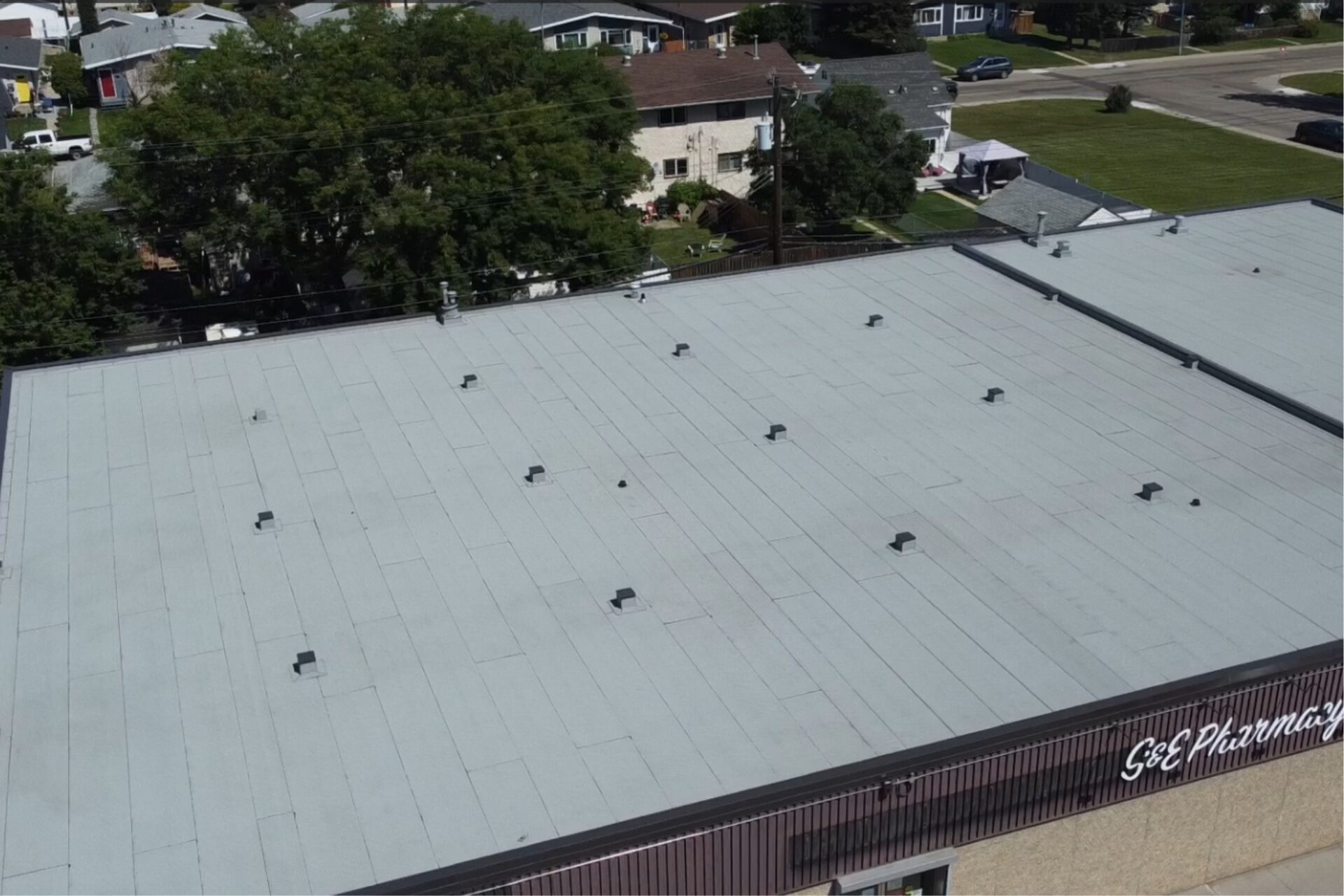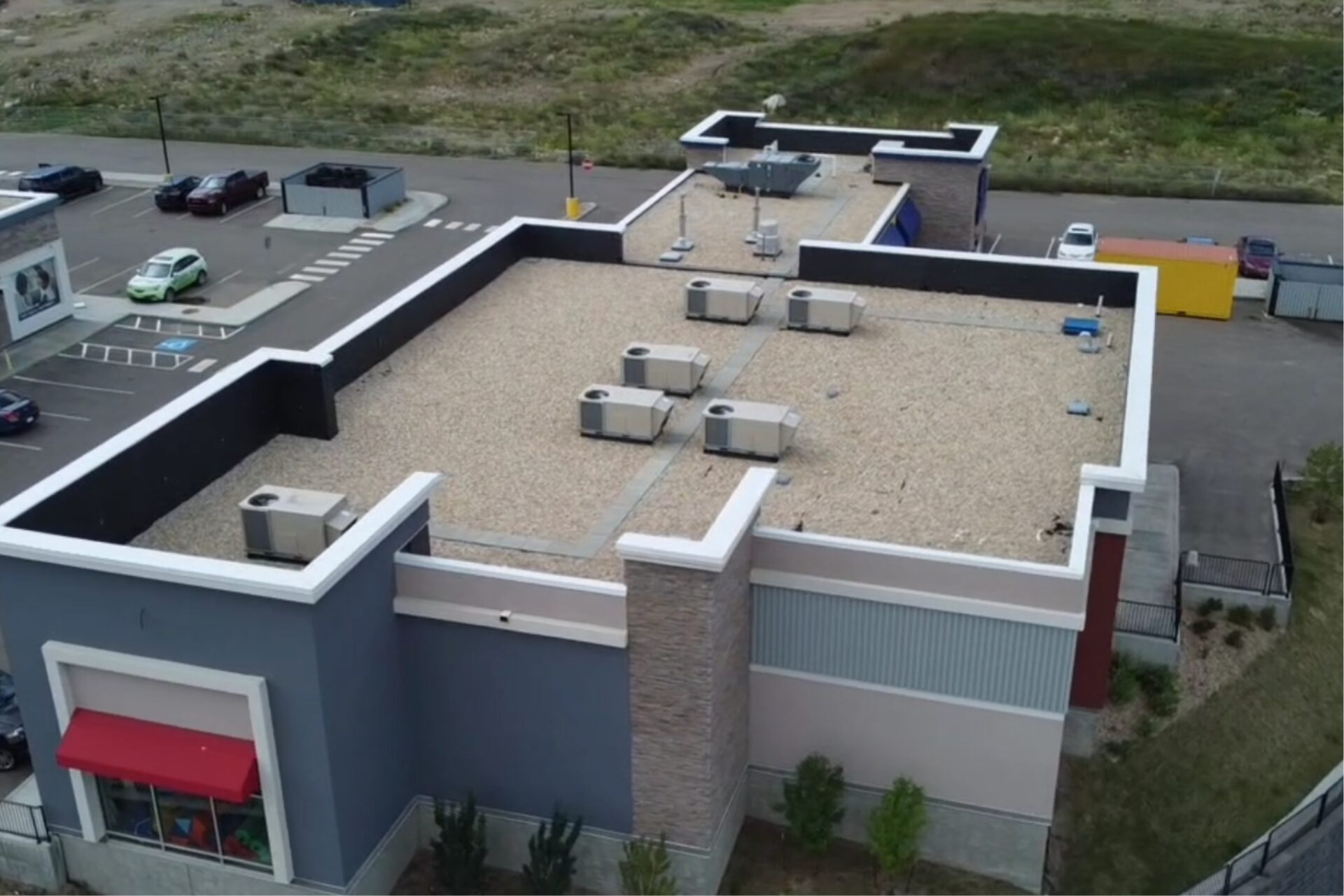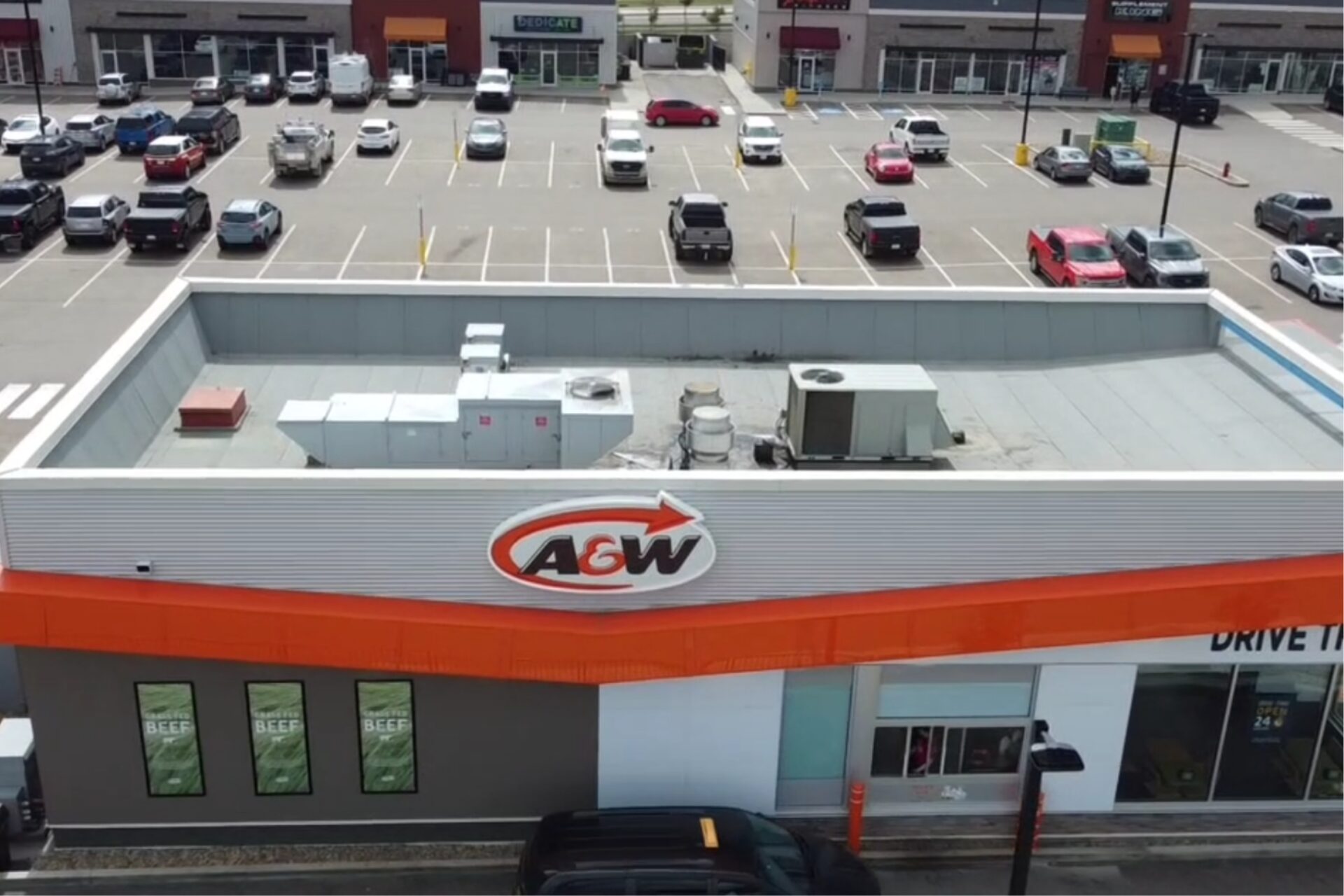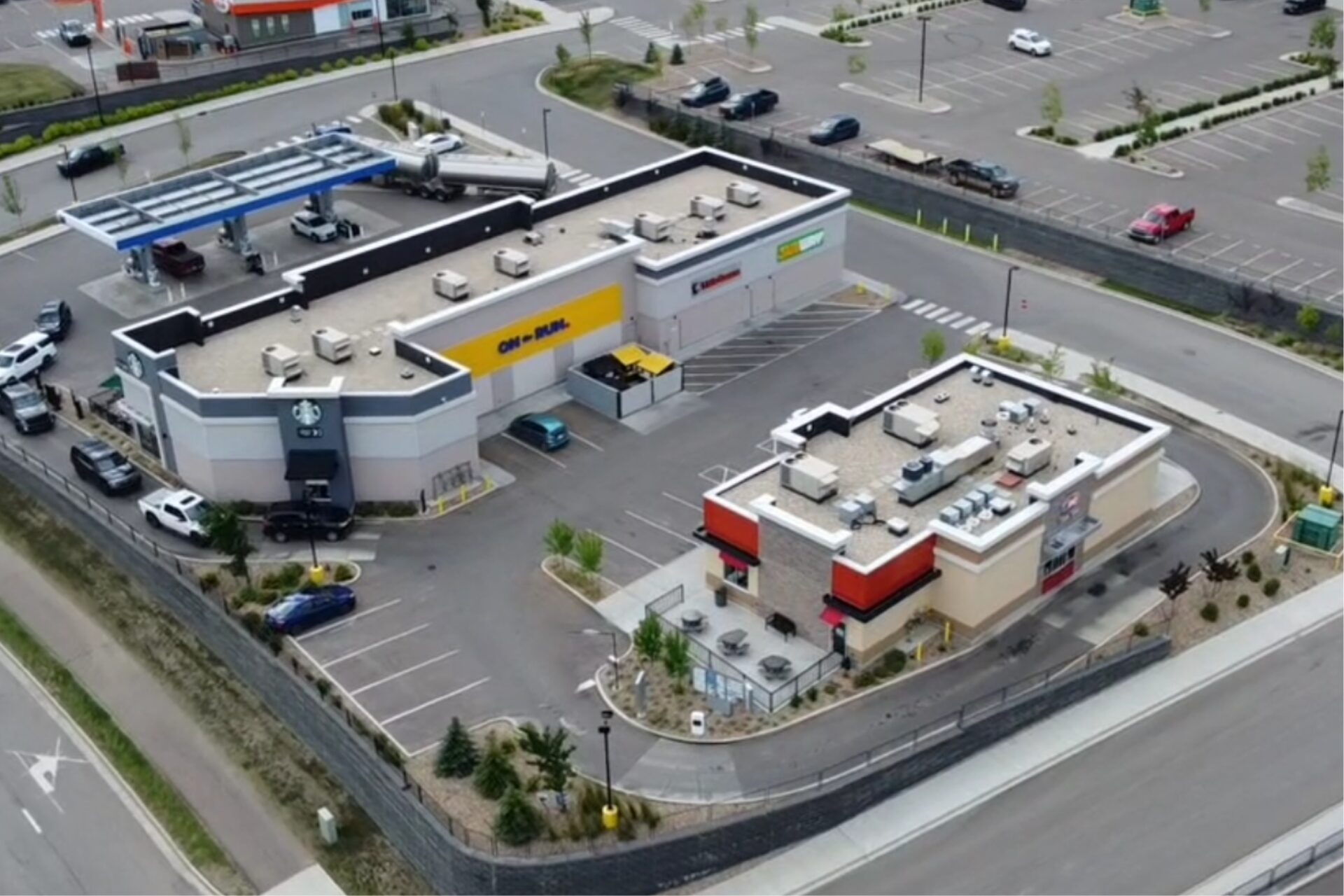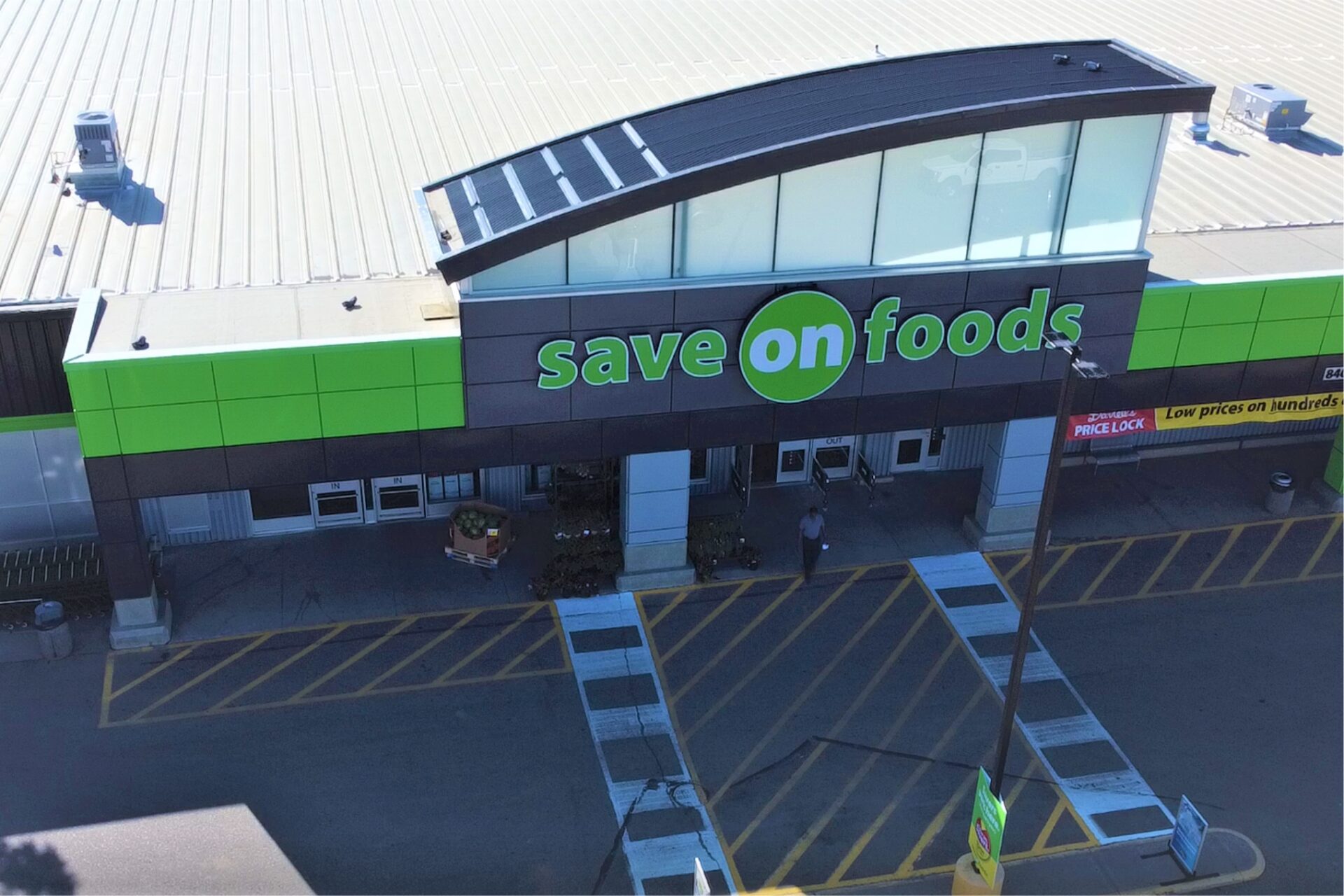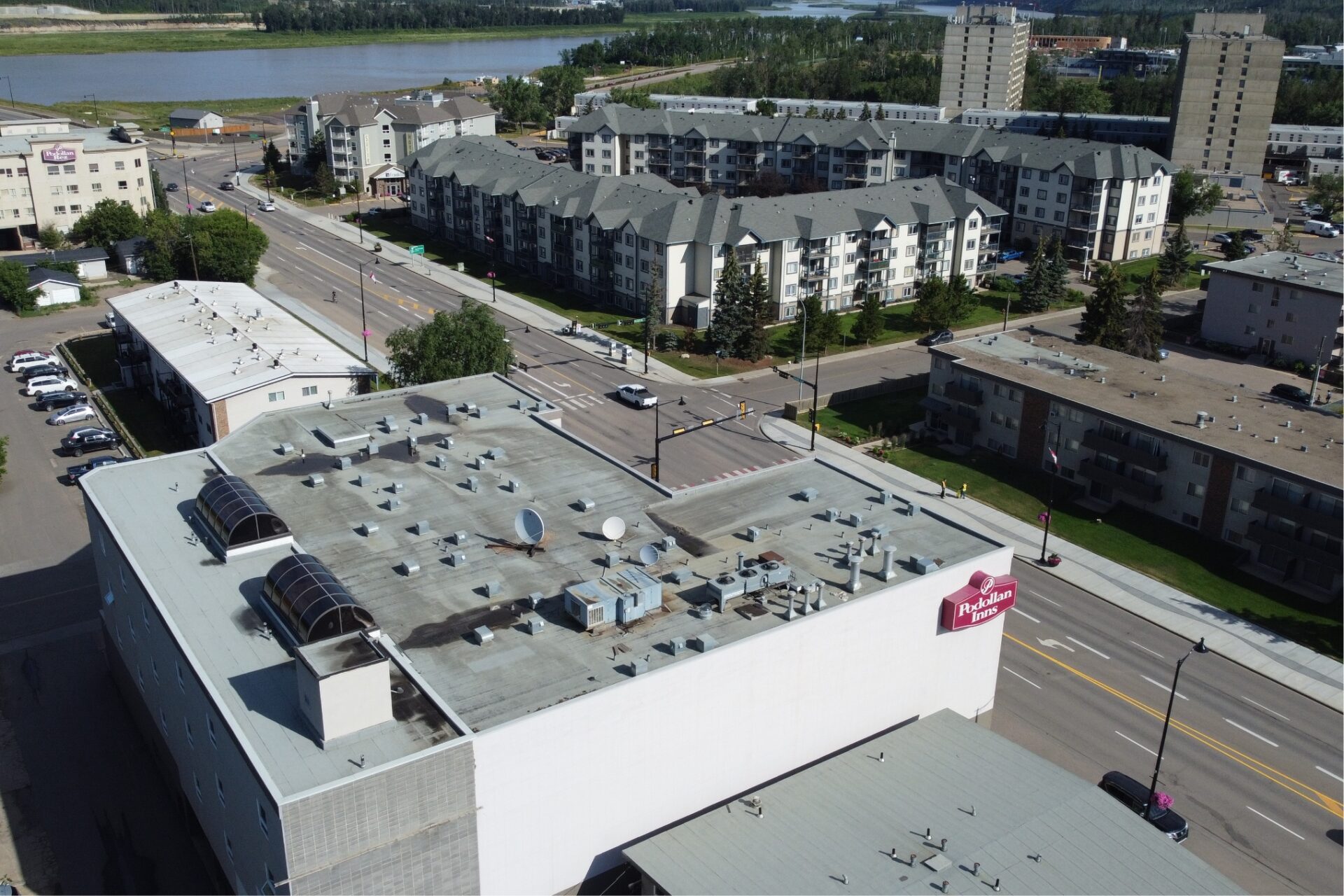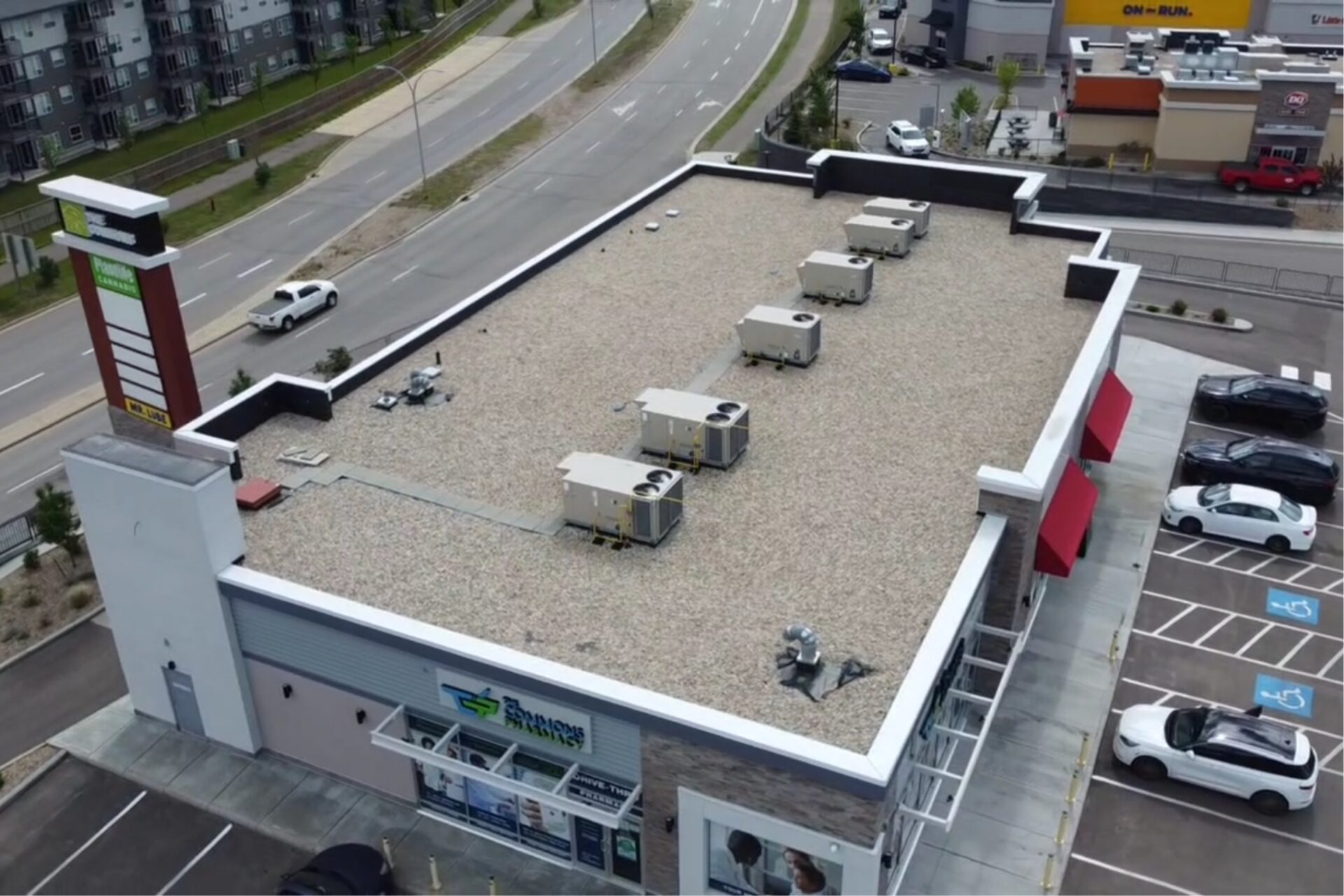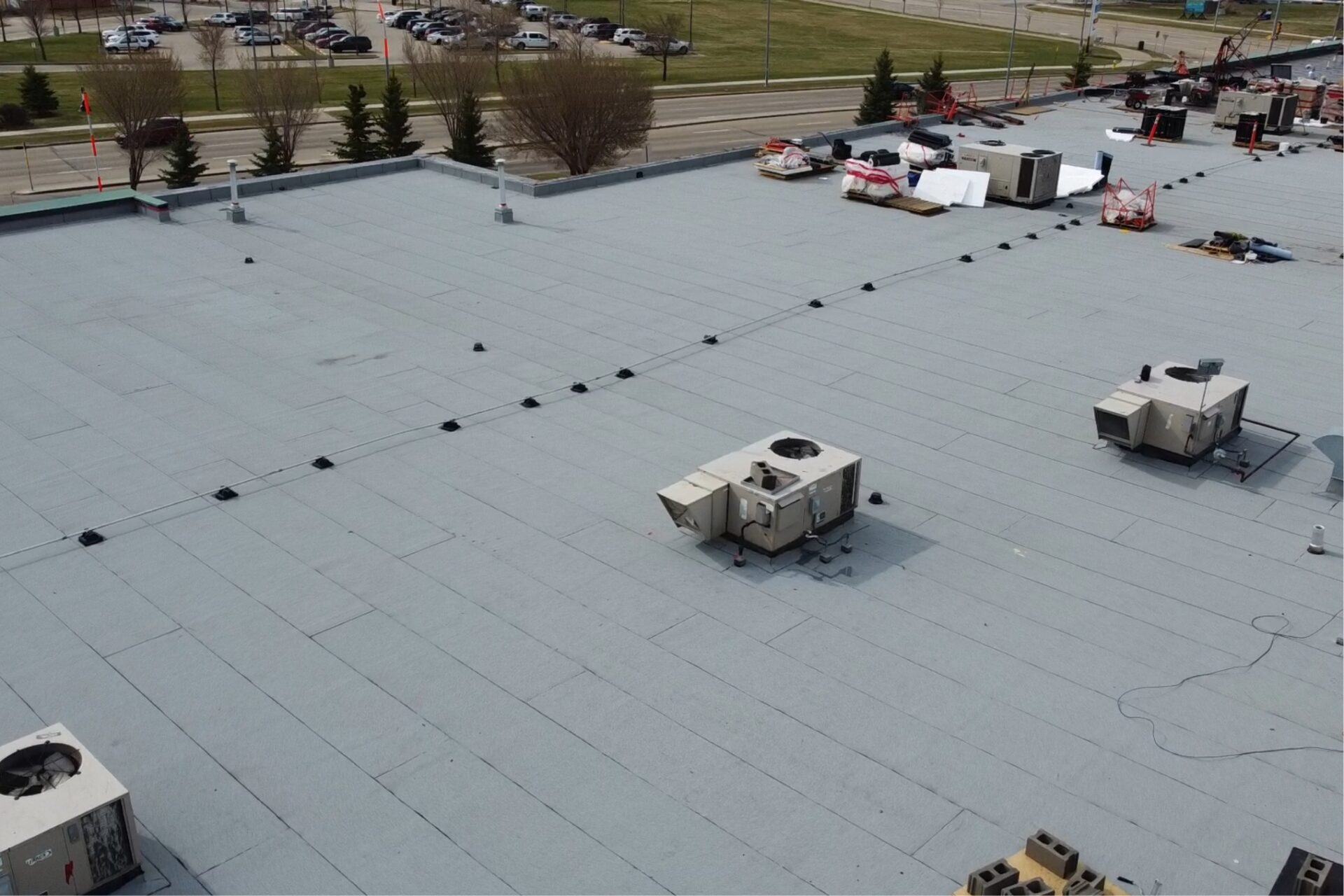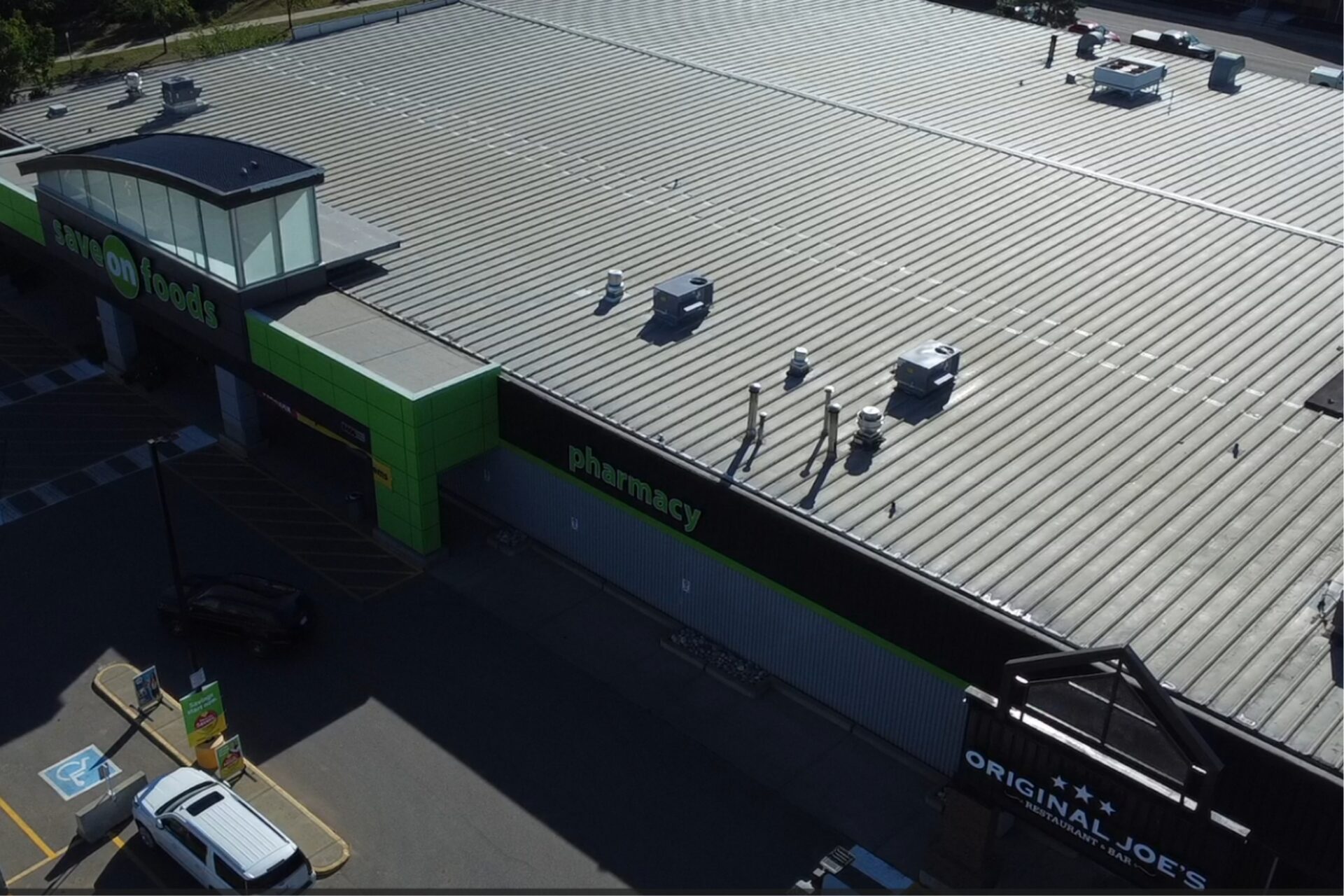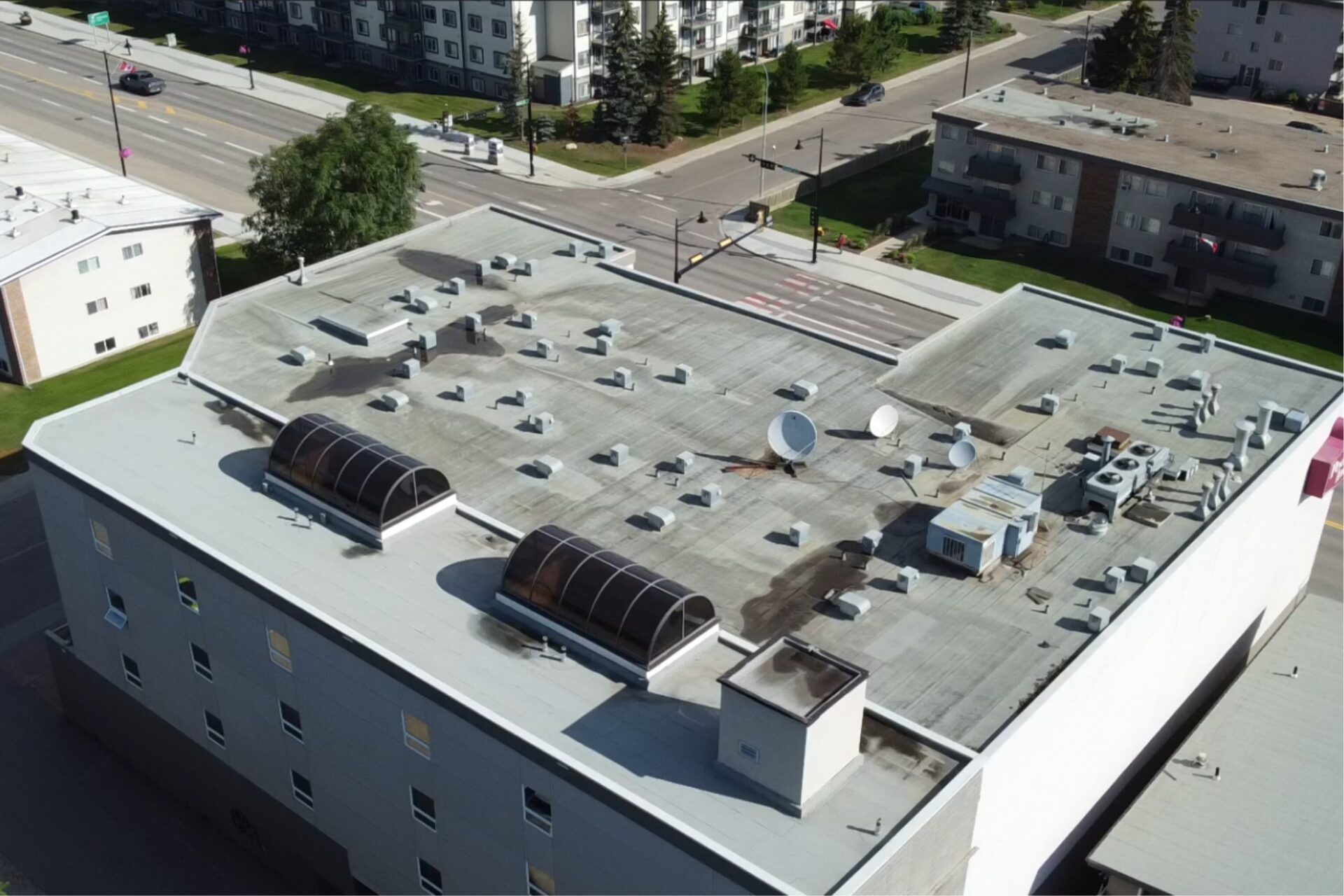 Commercial Roofing FAQs
How long will my commercial property's roof last?
Depending on what type of roofing materials were used for your commercial property and weather conditions, the longevity range of your roof may vary. A professionally installed commercial roof typically lasts as long as 30 years.
For a more accurate quote on your commercial roofing, call us today to get your free estimate.
How much does it cost to replace a commercial roof?
The cost to replace a commercial roof depends on the extent of existing damage, type and size of the roof, roof access, required fasteners and roofing materials, and also required permits.
To get an accurate quote on the cost to replace your commercial roof, contact one of our experts today to get your free estimate.
How do I know it is time to replace the roofing of my commercial building?
The biggest indicators to look for when you begin to suspect that it is time to replace your commercial roofing are your rising utility bills, visible wear and tear to your roof, membrane damage, and the existence of visible water damage. All of these factors may lead to irreversible damage to the insides of your building if left unchecked.
How often should my commercial roofing be inspected?
The frequency of roofing inspections is dependent on the roofing system you have in place, the age of your roof, and how well your roof withstands weather conditions such as draining water after a storm. It is a good idea to have your commercial roof inspected at least once a year, to prevent leaks in the long run.
Talk to one of our experts to get a better understanding of your commercial property's roof maintenance needs.
What will influence the longevity of my roofing system?
Routine maintenance to your commercial property's roofing is important as a well-maintained roof will minimize building and operation costs, decrease liability, and will increase the longevity of your roofing. Proper maintenance and routine checks will also ensure that any potential issues are addressed early and well before they become costly down the line.
Why is maintenance crucial to commercial roofing upkeep?
Many factors such as damage caused by extreme weather conditions and excessive heat or frost exposure can impact the longevity of your commercial roofing. In addition to regular maintenance, we recommend that you keep algae growth and leftover debris from high winds to a minimum whenever possible.
For more information about what precautionary measures you should take to protect the longevity of your commercial roof or roofs, be sure to contact us!